türkçe
links to original Turkish article
(HaberTürk Newspaper, 15 September 2015)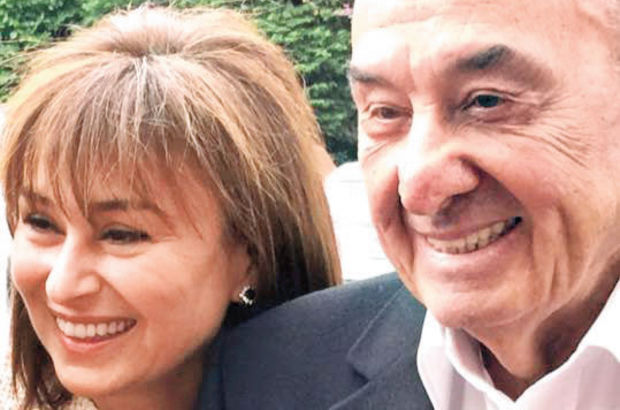 Daddy-daughter smiles...in happier times.
After marrying for the third time, he's now in court with his
daughter. Industrialist and businessman Deniz Durmay married
his long-time girlfriend Zeynep Bingöllü last year. But as soon
as they married, Durmay's daughter began a court fight against
the "gold digger" new wife.
According to the records of the Istanbul court where the case
is being heard, Durmay's daughter Esen Durmay filed the suit
because she was afraid that her inheritance would be shaved.
Esen hanım interrupted a meeting between Durmay, his lawyer
and his financial advisor. Durmay and Esen then withdrew to
another room where Durmay asked her about money he had
given her to buy a house.
In response, Esen said "when it comes to us, you want your
money. I'm going to get an insanity report about you and take
control of all your property. I will make your life miserable!"
To Durmay's new wife, Esen screamed "gold digger! You
trapped my father in your web!"
Subsequently, Durmay learned that his daughter had filed a
court case to have him taken under her guardianship. He was
forceably taken to a hospital one morning by police to determine
whether he was in command of his faculties. After being taken
to Erenköy Ruh ve Sinir Hospital (essentially a rubber room-type
place) and to the official forensic medical facility, Durmay got
reports from both institutions confirming his sanity.
In his petition to the court, Durmay noted that he has taken good
care of his two daughters from his first marriage and the one
from his second. According to the petition, Durman asserted that
he has spared no expense in giving his daughters and his
grandchildren lives of luxury.
Durmay has filed a suit against Esen Durmay for her 'threats'
and he has demanded that she return to him the late-model,
138,000 TL (about 40,000 USD) car that he gave her as a gift.
Doctors declare Deniz bey to be steady at the helm.