türkçe
links to original Turkish article
(Sözcü Newspaper, 17 November 2017)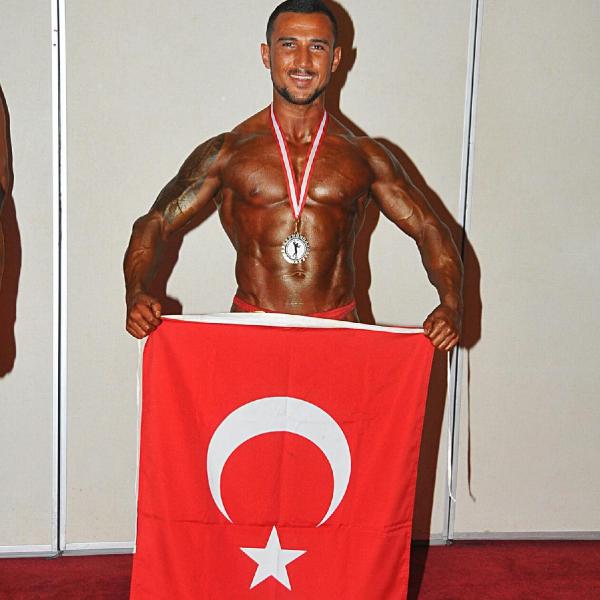 The world's most fit matador. Bulls beware!
This sportsman from Denizli is determined and successful! Mesut Ala
(26) works as a waiter during tourist season in Antalya and 5 years ago
he became interested in bodybuilding. His efforts reached the point
where last September he placed 5th in the bodybuilding championship
in Turkey.
Next, Ala applied to compete in the European Bodybuilding
Championship in Norway but, having no sponsor, he had to take 10,000 TL
(about $3,000) in credit from a bank in order to go to Norway for the 29
October competition. Ala placed second in Europe in the 70-kilogram
class (!).
Ala has returned to his job as a waiter in Turkey and has started to make
the monthly payments on the credit he took out. Ala's next target is the
World Bodybuilding Championship to be held in the USA in May 2018.
In this regard, Ala explained that "I can't take out any more credit but if
I find a sponsor I want to go to the USA and represent my country with
pride."
From Denizli to Antalya and the world beyond...