türkçe
links to original Turkish article
(HaberTürk Newspaper, 29 February 2016)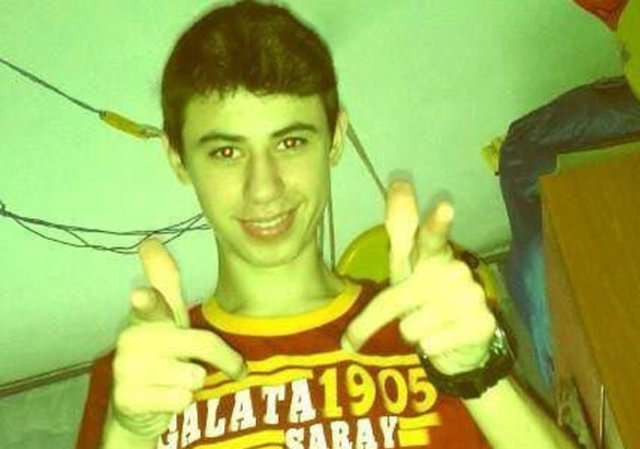 Died in a dead river.
Three days ago Doğus Tavukçu (17) jumped to his death
from the Taşköprü bridge over the Ergene River in Uzunköprü
district of Edirne province. Efforts to recover Tavukçu's body
are continuing but because of the river's cancerous toxicity AFAD
(search & rescue) teams and divers cannot enter the water and must
conduct the search from boats on the surface.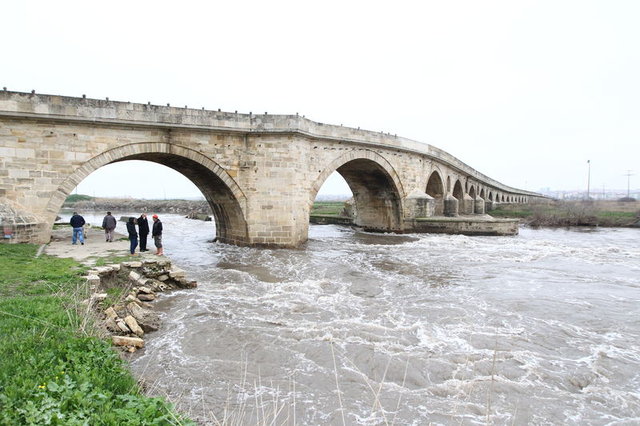 Shall we not go for a swim?
It has been learned that because of the river's pollution, the search
teams, who are wearing masks over their mouths, have recorded
that they cannot even use sonar, as a result of the mud and chemical
waste on the river's floor.
The Ergene River originates in the Yıldız Mountains on the Black
Sea coast and flows through Çorlu, Çerkezköy, Lüleburgaz, Babaeski,
Pehlivanköy and Uzunköprü before joining with the Meriç River.
From there the flow empties into the Gulf of Saroz. Because of the
chemical waste in the river its color is black and there are no living
things in it. The Government plans to clean the Ergence y 2017 (!).
Nasty!
--------------------------------------------------------------------------------
türkçe
links to original Turkish article
(HaberTürk Newspaper, 29 February 2106)
Current residents at their weekly community association meeting.
Vordonisi Island sank in the Sea of Marmara in the year 1010 A.D.,
as the result of a major earthquake in Istanbul. Now, the municipality
of Maltepe has launched an effort to examine the undersea islands.
Once completed the study will be presented to UNESCO for inclusion
in the UNESCO list of cultural heritage.
Maltepe Mayor Ali Kılıç explained that "we will use Carbon-14 and
other scientific methods to date the remains. Because of the sea life
that had become resident on the rocks it will not be possible to see
the main monastery there completely." Vordonisi is actually comprised
of two islands - Great Vordo and Little Vordo, making them the 10th
and 11th islands of Istanbul. Byzantine historian Semavi Eyice found
records of Vordonisi in 1936, to include reference to a monastery that
was the twin of the Styros Monastery on the nearby mainland in
Küçükyalı.
Istanbul's Prince's Islands.