türkçe
links to original Turkish article
(Hürriyet Newspaper, 4 February 2016)
Something to write home to the wife and kids about.
Tamer Ç.(44), who works as a machinist on a cargo ship that
came to Ereğli district of Zonguldak province from Istanbul,
began drinking the night before last on the sea shore along
Uzunkum Avenue.
In the course of the evening Tamer Ç. met a young lady and
as the night progressed they began kissing. However, the woman
bit off the tip of Tamer Ç.'s tongue and fled. After 4 hours of
treatment and 10 stitches, Tamer Ç., the married father of two,
was released from the hospital.
When asked for a comment from reporters, Tamer Ç. said
"don't ask what happened."
Ereğli district is on Zonguldak's Black Sea coast.
--------------------------------------------------------------------------
türkçe
links to original Turkish article
(Hürriyet Newspaper, 4 February 2016)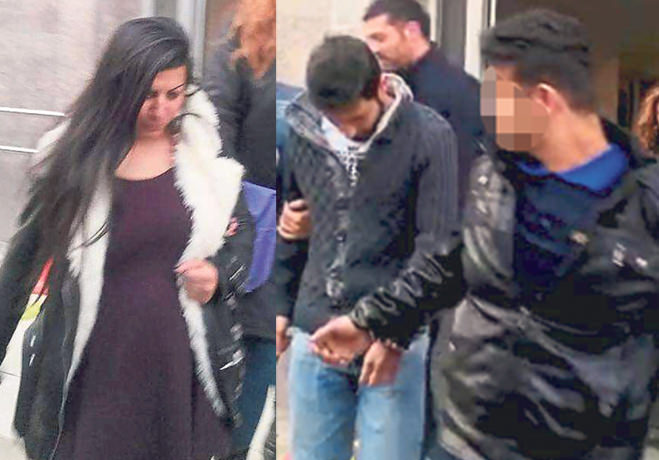 Escort D.G. brought along her own gang of escorts.
In Izmir, textile businessman K.K. went on a vacation with his
wife and child but, nevertheless (!), called an internet escort site
to arrange a rendezvous. K.K. then went to a house to await
the escort, D.G. (34).
However, D.G. arrived together with Ş.E. (25), M.U. (21) and
İ.B.G. (22), who all entered the house. The suspects threatened
K.K. with a knife and took his two cellphones, a gold chain and
the money in his wallet, before fleeing.
K.K. filed a complaint and the police made contact with the
internet escort site. The day before yesterday the suspects were
arrested by police, whom the suspects thought were customers.
The arrow points to Izmir.