türkçe
links to original Turkish article
(Milliyet Newspaper, 16 April 2016)
Mom and pups doing well
.
In Oltu district of Erzurum province, a citizen named Mevlüt Ay
went to Bursa, leaving his home in Oltu empty. A fox found an
opening in the roof of the home, entered and gave birth to four
pups in a kitchen cabinet. Şehrinaz Ay, who was keeping an eye
on the house for Mevlüt, came by to air it out.
According to Şehrinaz Ay: "when I saw the fox and her pups I
called 110 and the officers came. They informed the National
Park authorities and thankfully they came and took care of the
matter." Veterinarian Veysel Doğan of the Erzurum National Parks
Wildlife Protection Service explained that "the fox couldn't raise
her pups properly in the house so we took them out in the woods
and placed them in a cave. The mother fox won't have any problem
adapting. If she senses a danger she'll take the pups elsewhere."
Oltu district is in northern Erzurum province.
------------------------------------------------------------------------
türkçe
links to original Turkish article
(HaberTürk Newspaper, 15 April 2016)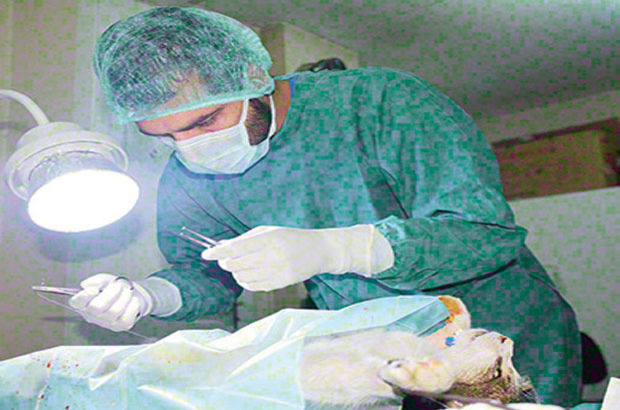 A purrrrfect operation.
In Tatvan district of Bitlis province, workers at the No. 2 Family
Health Center noticed a cat about to give birth in front of their
building. Observing that the cat was in a bad way, the health workers
informed the Tatvan municipal office that looks after street cats and
dogs. The cat was then taken to the shelter, where a cesarean section
operation to save the kittens was conducted. Veterinarian Sefer Durmuş
subsequently announced that the cat and her kittens are doing well.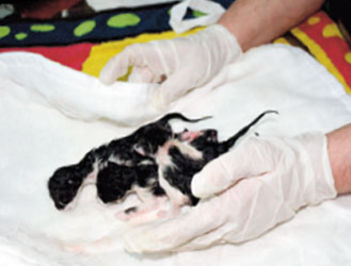 Saved!
Tatvan district is in eastern Bitlis province.