türkçe
links to original Turkish article
(HaberTürk Newspaper, 29 December 2017)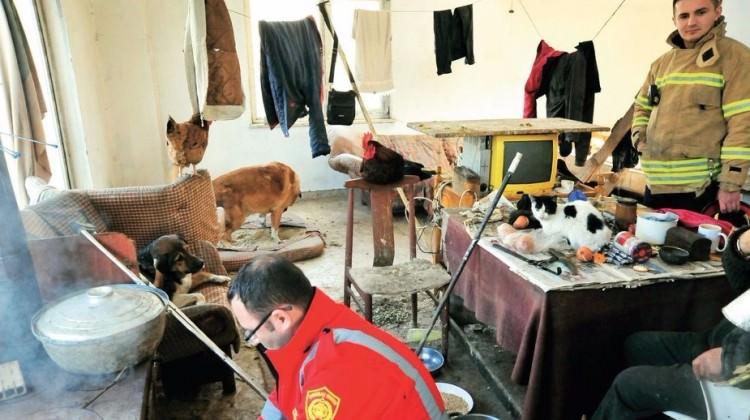 Counterintuitive firefighters starting a fire instead of dousing
one, to keep the animal kingdom warm on a winter's night.
Zafer Yiğit (81) lives in Güzelyalı village in Çanakkale province and
looks after 20 dogs, numerous cats and chickens in his home. With
the coming of cold weather, Yiğit wanted to warm his home, lest the
creatures get cold, but he was unsuccessful. So he called the fire
department (!).
When the firefighters arrived at Yiğit's home they lit the "soba" (stove)
and showed Yiğit how to do it himself. Çanakkale Fire Chief Olcay Runa
said that "I got a call saying that an elderly man couldn't light his stove.
In response, I said 'we're always putting out fires, let's light one for a
change.' I gave the order for the fellows to go and when they got there
they were amazed by what they saw, in terms of all the animals. We're
very glad we were able to take care of his needs."
Güzelyalı village is in Canakkale city.