türkçe
links to original Turkish article
(Milliyet Newspaper, 27 December 2017)
They're not sniffing for tulips.
When Dutch authorities at Amsterdam's Schiphol Airport used dogs to
search passengers flying to Turkey, the Turks responded immediately.
At Atatürk Airport in Istanbul Dutch passengers coming from Holland
were subjected to dog searches, as well.
The night before last at 2345 hours, police at Atatürk Airport used dogs
to search the baggage of Dutch passengers arriving on Turkish Airlines
flight 1954 from Amsterdam. After the passengers went through passport
control and retrieved their bags from the baggage carousel, police stopped
Dutch passengers and had dogs sniff their luggage.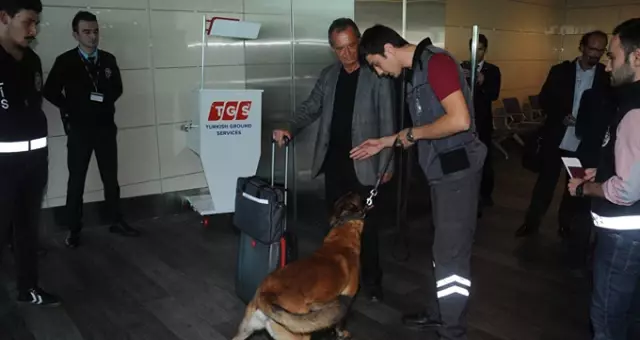 "Don't bite the nice Dutchman, just scare him a little."