türkçe
links to original Turkish article
(Korkusuz Newspaper, 26 December 2017)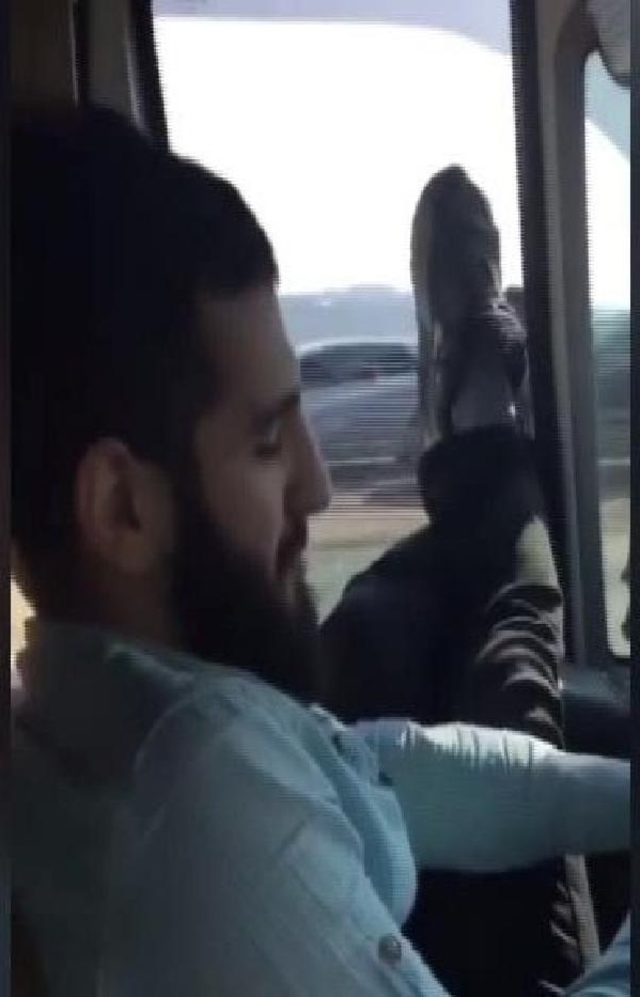 Sharing his aroma with the Bosphorus.
Without any concern for himself or others, a diver on the Fatih Sultan
Mehmet Bride over the Bosphorus stuck his two feet out the window
and worked the gas pedal with a stick while transitting the bridge.
The driver, who remains unknown, told his friend filming the episode
to make sure he got the bridge in the picture, as well.
FSM Bridge is the second of the three trans-Bosphorus bridges.
-------------------------------------------------------------------------------------
türkçe
links to original Turkish article
(HaberTürk Newspaper, 26 December 2017)
What?
In Russia last week, a "smelly socks" incident occurred on a Moscow-
Kaliningrad flight. A male passenger (54), whose name has not been
revealed but who lives in the city of Swetlogorks in the Baltic region,
berated an unidentified Kaliningrad male, aged 31, who took off his
shoes despite the smell, during the flight.
When the plane landed the two continued their argument in the
auto park, where the 54-year-old stabbed the younger man in the
chest. The attacker now faces a 10-year jail sentence.
The appropriately named "Swetlogorks" district is on the left.