türkçe
links to original Turkish article
(Milliyet Newspaper, 28 December 2017)
Oscar pursues one feline that dared to challenge the zone.
At a fish market in Trabzon, owner Ceyhun Örseloğlu's Golden
Retriever "Oscar" keeps the market free of cats. Oscar is also
a favorite of the market's customers and he has a special spot from
where he keeps watch for any approaching cats.
Örseloğlu explained that "We got Oscar when he was 35 days-old
and raised him here. He's been with us for 3 years and has become
the market's mascot. Oscar is a complete professional - he has no
interest in the fish and eats his own dog food. We had quite a problem
with cats in years past so that's why we brought Oscar on board."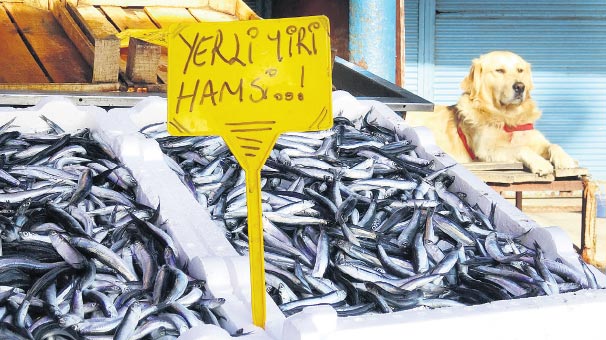 No Cat Shall Pass!