türkçe
links to original Turkish article
(HaberTürk Newspaper, 15 March 2016)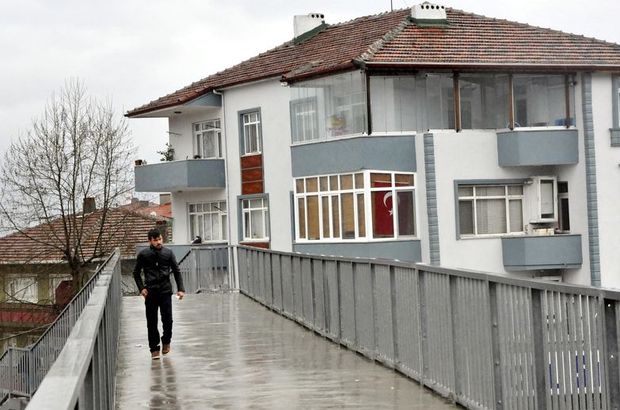 Disillusioned Peeping-Ahmet retreats from bedroom view.
In Körfez district of Kocaeli province, 80 year-old Sebahat
Taşyürek filed a court complaint in 2013 and asserted that people
crossing the bridge over the D-100 highway were looking into
her home. Claiming that she cannot live comfortably, Sebahat
hanım requested that the overpass, which connects the Körfez
Yeniyalı and Barbaros neighborhoods, be torn down.
Sebahat hanım (center) upon winning Miss Körfez Senior title.
In response to Sebahat hanım's petition, the Kocaeli Administrative
Court ruled that the overpass should be demolished and relocated
away from her home. However, this decision prompted the 28,000
residents of Körfez Yeniyalı and Barbaros to object. Körfez Mayor
İsmail Baran has tried to persuade Sebahat hanım to relent and Yeniyalı
neighborhood chief Yusuf Yanar is hoping for a solution soon. The
Taşyürek family, though, has not commented.
Körfez district is on the north shore of the Gulf of Izmit.