türkçe
links to original Turkish article
(HaberTürk Newspaper, 1 March 2016)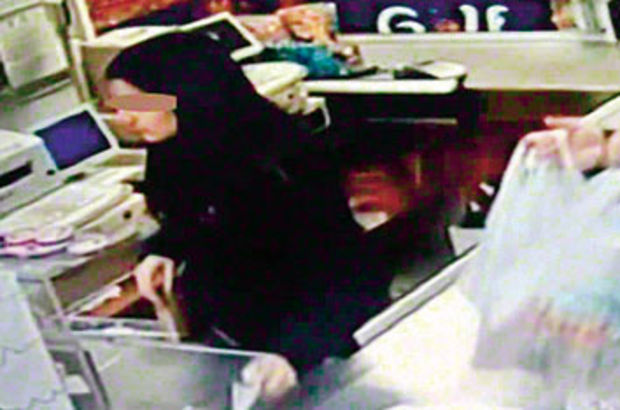 Tuğçe the temp paid herself and took the rest of the day off.
In Beylikdüzü, Istanbul, a robbery incident to boggle the mind.
A woman went to a branch of a chain store and identified
herself as 'Tuğçe', explaining that she had been assigned to work at
the store. After working a counter for a time, 'Tuğçe' moved to the
cash register.
Because the store manager was busy with other work, he didn't
keep an eye on 'Tuğçe', who took a bathroom break after working
for four hours. When she didn't return, the manager realized that
'Tuğçe' had stolen 1,800 TL (about 600 USD) from the store and
disappeared. Police reviewed security camera footage and are on
the trail of the suspect.
Beylikdüzü district of Istanbul.
-------------------------------------------------------------------------
türkçe
links to original Turkish article
(Milliyet Newspaper, 2 March 2016)
E.T., a cop who should have phoned home first.
In Darıca district of Kocaeli province, an armed robber who entered
the Bayramoğlu post office on Fatih Sultan Mehmet Avenue,
threatened the clerk and demanded money. After the clerk handed over
2,200 TL (about 700 USD), the robber asked whether there was any
more money to be had.
The clerk told the robber that there was 10 TL left, to which the thief
exclaimed "you're killing me. If I'd known there was this little here
I wouldn't have robbed you." Nevertheless, the robber took the
remaining 10 TL and disappeared.
Police checked the security video and noticed that the robber discarded
a woman's sock as he departed the post office. As a result, police were
able to identify the robber as E.T. (don't tell Spielberg!), a 6-year
policeman who has been assigned to Kocaeli for the past two years.
It turned out that the married E.T. is 100,000 TL in debt thanks to
internet gambling sites. E.T. confessed and was taken to jail.
Kocaeli province