türkçe
links to original Turkish article
Posta Newspaper, 24 March 2016)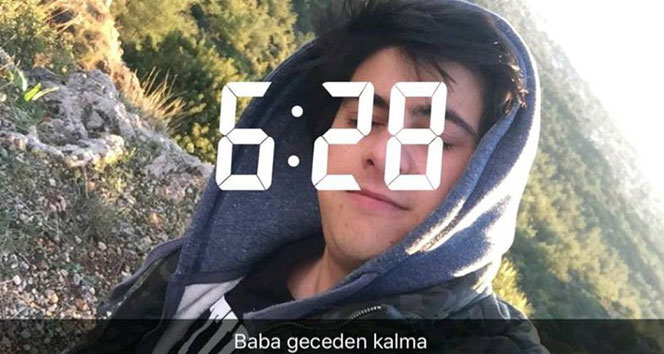 The Last Selfie
Aydın Kesmeni, a third-year engineering student at Süleyman
Demirel University in İsparta, came to Antalya on 18 March as
a tourist. On the morning of 20 March Kesmeni posted this
message - "dad, hungover from last night." - along with a selfie
photo, and then disappeared.
When Kesmeni's relatives received no further word from him,
they contacted the authorities. Ekrem Kesmeni, Aydın's older
brother, came to Antalya from Ankara and began to search for
his brother like a detective. Ekrem followed Aydın's path to the
Kepez scenic lookout point, where he found the rocks in front
of which Aydın had taken the selfie.
Ekrem then noticed a male body at the bottom of a cliff and
determined that it was indeed Aydın's. Arriving at the scene,
police surmised that Aydın had fallen to his death. AFAD (search
& rescue) teams retrieved Aydın's body, which was taken to the
Antalya morgue.
Narcotics paraphernalia were also found at the scene and police
conjectured that Aydın had lost his balance while taking the selfie
and plunged to his death.
Antalya province. Kepez is right in the middle.