türkçe
links to original Turkish article
(Sözcü Newspaper, 18 March 2016)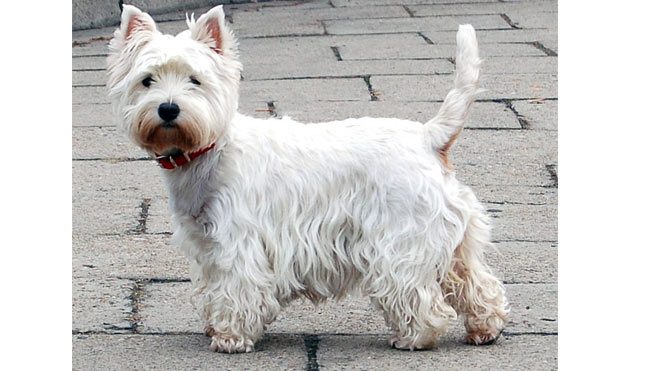 He's now a Moldovan terrier, perhaps the first.
The first of back-to-back robbery incidents began in Eyüp,
Istanbul, last month. Homeowner Sandrow M. was away
from home when thieves entered through a window of his luxury
apartment, taking 25,000 TL from the safe. Police looked at
security video from the complex and noticed that the theives
had entered in a luxury car.
Shortly after the first robbery, the thieves entered the home of
Henry F. and took 20,000 TL. This wasn't enough for the robbers,
though, and they decided to take Henry F.'s terrier breed dog (!), as
well. Continuing their investigation, police determined that the same
culprits were involved in a robbery in Çekmeköy, Istanbul, at the
villa of Ahmet K., from who they stole 500,000 TL-worth of jewelry.
Ultimately, the police captured Özgür K. (30), Halis K. (33) and
Feridun Ş. (29). Between them the suspects have records for
involvement in 117 crimes. In his statement, Özgür K. related
that he gave the stolen dog to his Moldovan girlfriend, who took
the dog back to her home country.
There's still romance among thieves.