türkçe
links to original Turkish article
(Milliyet Newspaper, 29 March 2016)
Istanbul's newest real estate tycoon.
The residents of Garipçe village, at the point on the Bosphorus
where it opens to the Black Sea, are fishermen and year round
fishing has been their only income source. Until now. Because Garipçe
lies at the foot of the new Yavuz Sultan trans-Borphorus bridge
and this geography has sent house and land prices there through the
roof.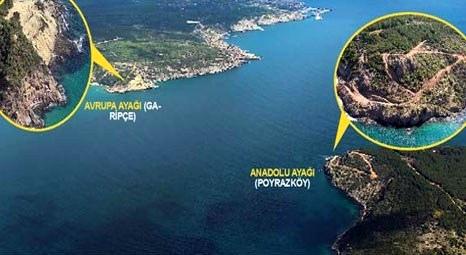 Garipçe, on the left bank of the Bosphorus, before the bridge.
A house a bit up the steep incline from the shore belongs to lifetime
Garipçe resident "Aunt" Mevlüde Kamburoğlu (77), who has 7
children and 18 grandchildren. Mevlüde explained that a grander
house than hers is selling for 5 million TL (about 1.7 million USD).
Nevertheless, Mevlüde is reluctant to sell although she will probably
yield to the wishes of her children.
Traffic will start crossing in August '16.