turkce
links to original Turkish article
(Sabah Newspaper, 17 November 2014)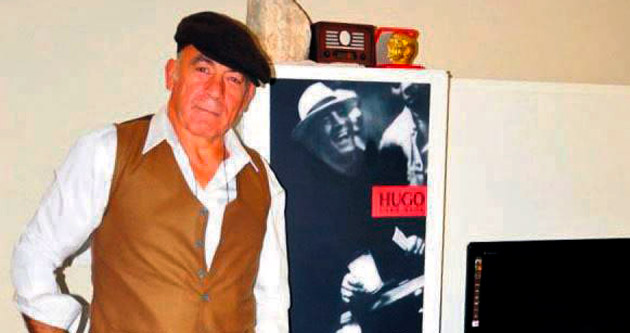 Quite a guy, by any measure.
Gurol Kaplan was born in the village of Calti in Menemen
district of Izmir province. In his youth, Kaplan was a
wrestling champion at Kirkpinar (Turkey's oil wrestling site),
where he even defeated the famous wrestler Resit Karabacak.
Kaplan was on the Turkish national wrestling team in 1980
and two years later he transferred to the KSV Aalen club in
Germany, where he led his team to 3 championships and 5
runner-up titles. Kaplan himself was chosen as the wrestler
of the year two years in a row.
In 1984 Kaplan married fashion designer Regina Kaplan.
The couple named their daughter Adalet (justice) and the
marriage lasted for 7 years. During this time Kaplan was
the model face of famous clothing brands, meeting a new
lover in the process.
In 1995 Kaplan was involved in a fight that broke out in the
home of his lover and he was convicted of the crime of
'directing a murder' in connection with the death of his lover's
friend in the home. Kaplan received a life sentence and spent
18 years in Straubing Prison, four years of which were in
isolation.
While in prison Kaplan first read all the classics and then
got a university degree and a masters, later studying public
law. Kaplan also ran 50 kilometers each week and maintained
his physical regimen. By the time Kaplan left prison he had
run 47,000 kilometers.
Upon his release from jail, Kaplan returned to Turkey. In 2013
he competed in the over-50 World Wrestling Championship
in Sarajevo and won the gold medal in the 97 kilo division.
In the latest elections, Kaplan was chosen as the village chief
of the same village he was born in. Right away, he turned a
coffee shop into a library and a stable into a sports center.
Kaplan's advice is to love life and play sports: "sports give a
person positive energy, a reason to live and release of negative
energy so you live in harmony with yourself, nature and your
community. In fact, you even come to terms with the penalties
you've suffered. I used to sing Turkish folk songs in prison
while working out and the guards were amazed."
Menemen district is north of Izmir city.