turkce
links to original Turkish article
(Sabah Newspaper, 11 November 2014)
"Shiver me timbers", African-style
The fuel tanker Basat, owned by Tersan Maritime, was en route
from Cameroon's biggest city Douala to the port of Abidjan in the
Ivory Coast when it was attacked in Nigerian waters on 5 November
by armed pirates. At the last possible moment 12 of the crew were
able to enter a safe room and save themselves. But crewmembers
Emrah Samancioglu and Murat Yilmaz were kidnapped.
The pirates went to Liberia with their two hostages and loot. They
are demanding $5 million from the shipowner for the release of the
two crewmen. Tersan Maritime officials have hired a London lawyer
and retained the insurance firm P&I, which has experience in incidents
such as this. The company is trying to get the ransom fee reduced to
$500,000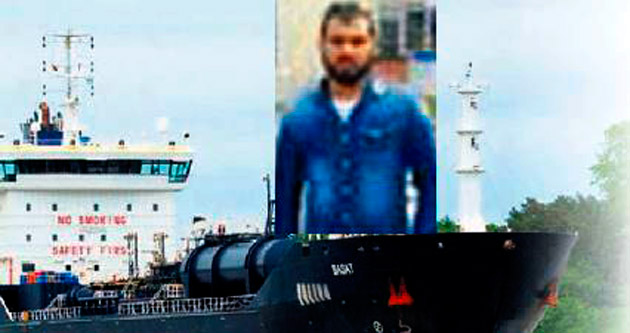 Basat at anchor in Abidjan. Emrah Samanciolgu visiting Liberia.
Although Tersan Maritime announced that the ship Basat is
continuing on its scheduled journey, information from Marine Traffic,
which monitors shipping activity worldwide, indicates that the Basat
is at anchor in Abidjan right now.
Basat set sail from Douala, Cameroon, en route to Abidjan,
Ivory Coast, but was hijacked off Nigeria.