turkce
links to original Turkish article
(Sabah Newspaper, 16 February 2015)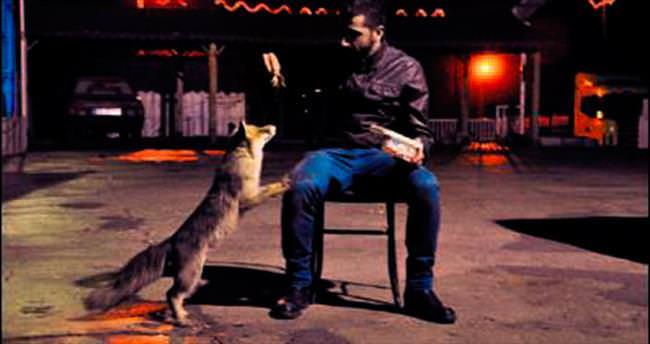 Foxy Lady Nazlican scarfs up some free food.
Foxes are among the loyal customers at the Can restaurant,
located some 5 kilometers from Tunceli city center. According
to what the restaurant's managers say, a fox they named Nazli
began visiting the restaurant a few years ago. Then, another fox
they named Fazli began coming each evening to get his fill.
Once they fatten up at the Can restaurant, fame awaits.
These days Nazli's daughter Nazlican has started coming to the
restaurant, as well. The managers feed the foxes by hand every
evening. Appropriately, the walls of the restaurant are adorned
with pictures of foxes.
Tunceli province.