turkce
links to original Turkish article
(Hurriyet Newspaper, 16 February 2015)
Four of nine people sought in connection with knife attacks
that occurred last March at a train station in the city of Kunming
in China's Yunnan province, in which 33 people were killed and
133 were wounded, have been captured in Indonesia.
According to a report on the English language website of China's
official newspaper The People's Daily, the suspects, who were
thought to be from the Sincan Uighur Autonomous Region, were
carrying Turkish passports. During questioning by Indonesian
police, the activists first said they were from Sincan but they
later changed their story and said they had come from Turkey.
Last month in China, 10 Turkish citizens were arrested for
procuring fake passports for Uighur Turks to leave the country.
The suspects charged 60,000 yuan ($9,700) for each false passport.
It has been claimed that these people were intent on participating
in cihads in Syria, Afghanistan and Pakistan.
This situation has raised the possibility that the individuals who
entered Indonesia with Turkish passports may have received
assistance from the passport gang that was arrested last month
in China.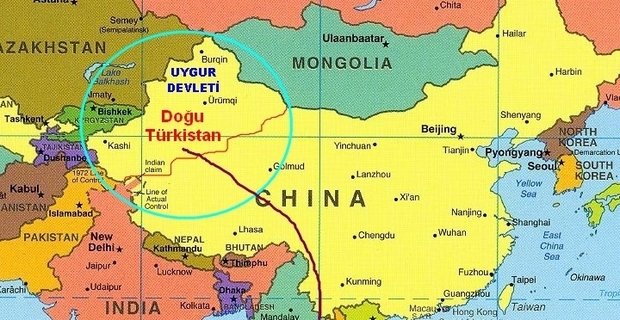 Kunming is in south central China. Uighur Turks live out west.
China and Indonesia.