turkce
links to original Turkish article
(Sabah Newspaper, 26 February 2015)
Turks are back in 'Habeshistan', after a few hundred years.
The Turkish firm Yapi Merkezi has garnered a contract to build
391 kilometers of the 2,400 kilometers of railways that the
Ethiopian Railway Administration plans to build. Yesterday, the
first shovel of dirt was turned for the Awash-Kombolcha-Hara
Gebaya Railway Project. Yapi Merkezi has secured financing
for the project from Turk Eximbank and European financiers.
The project is expected to take four years to complete and will
cost $1.7 billion. Yapi Merkezi's chairman, Ersin Arioglu, stated
that his firm has completed 39 system structures in 6 countries
for a total of 2,600 kilometers of railways. Arioglu added that
"we've set up to work sites for this project and have 5,000
workers on the job , 1,500 of them Turks. There will be 36 trains
on the line and 60% of the load will be freight and the rest
passengers."
The 391-kilometer line has strategic importance because it will
link the Awash Waldia region in the east with Hara Gabaya region
in the north. The line is expected to contribute to trade between
Ethiopia and Djibouti and will connect the north of the country
with the area around the capital Addis Ababa.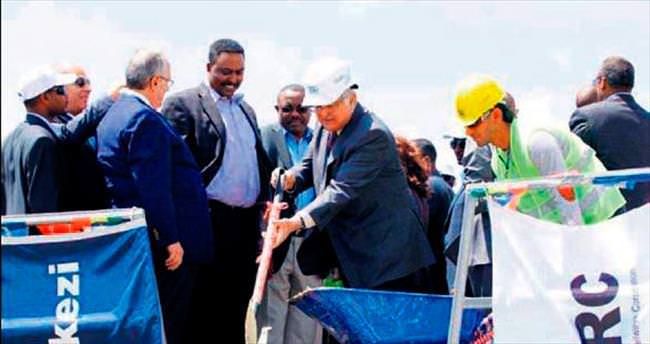 Great, but how about finishing the line in my Istanbul neighborhood!