türkçe
links to original Turkish article
(Cumhurriyet Newspaper, 31 December 2015)
Presumably, God will be getting a nice promotional fee.
In Gaziantep, a construction firm's project has caught the
attention of social media. The firm, ICONOVA, launched
the residence project, which has the silhouette of the Arabic
word for God, Allah, and characterized it a "a result that
unites belief, determination, motivation, desire for success
and solidarity."
Comments on social media about the project, where apartments
start at 850,000 TL (about 225,000 USD) included:
"God's construction", "The last word in urban renewal: a
residence that says God.", "Choose ICONOVA to be a
homeowner on God's floor." and "If Jet Fadıl saw this he'd
be jealous."
//ed. note: Jet Fadıl is an infamous home project con man.//
Gaziantep province, hard by ISIS-istan...
------------------------------------------------------------------------
türkçe
links to original Turkish article
(Hürriyet Newspaper, 1 January 2016)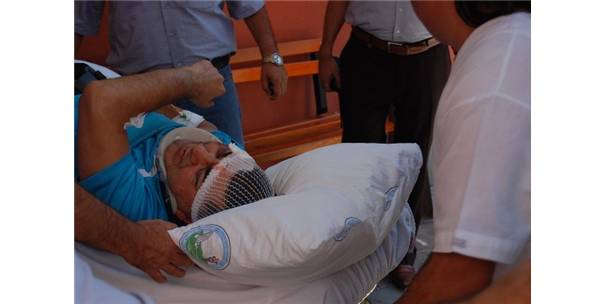 Amazing! Somehow, he manages to climb up the bureaucratic ladder.
Accidents won't leave Kazım Karabulut ('Karabulut' means Black
Cloud!) alone. He started his bureaucratic career in Tunceli in 1989
as a candidate for the position of district chief. While parachuting in
the Toroslar-Aslanköy mountains in 2006, his parachute wing shut and
he hit the ground hard, breaking his arm and some ribs.
The resemblance is uncanny...
Three years later, while serving as district chief in Bursa's district
of Mustafakemalpaşa, Karabulut was able to secure an aviation
festival for the district. But in 2013, while parachuting from Erkızı
mountain in the district, a freak wind landed him against some rocks.
Months later, after a number of brain operations, Karabulut got better.
Karabulut was next appointed as deputy governor of Düzce province.
On Monday morning, he got into a car driven by Mustafa Akbak who
hit a truck at a red light, due to fog. Karabulut was seriously injured
and put in intensive care. His situation is improving but he still has
difficulty speaking.