türkçe
links to original Turkish article
(Sabah Newspaper, 20 January 2016)
Imam Yaşar, victim Güler, elevator shaft expert Anıl.
The body of a nurse who had been missing for a week in Hopa
district of Artvin province was found in the elevator shaft of the
building she lived in. The woman's husband, an imam, has been
arrested.
Relatives of Güler Subaşı (46), the mother of two children, contacted
the atv TV program hosted by Müge Anıl and related the predicament.
In response, host Anıl wondered whether "anyone has looked in the
elevator shaft." (experience talking?). Spurred into action by the TV
program (!), the police looked in the elevator shaft and found the
woman's body.
Suspecting husband Yaşar Subaşı (45), police took him into custody.
Residents of the couple's apartment building had noticed the cool
behavior of Yaşar, who serves as an imam at a mosque in the district,
after his wife's disappearance. In his statement to the police, Yaşar
said that he had lost money in the stock market and was in debt to
friends.
When his wife wouldn't give him her gold Yaşar pushed her into
the elevator shaft. After that he took Güler's gold bracelets to a
jeweler and sold them for 4,100 TL. Additionally, it turned out
that Yaşar was the apartment building's manager and that he had
erased all the security camera video after the incident.
Hopa is on the Black Sea coast in Artvin province.
--------------------------------------------------------------------------------
türkçe
links to original Turkish article
(Sabah Newspaper, 20 January 2016)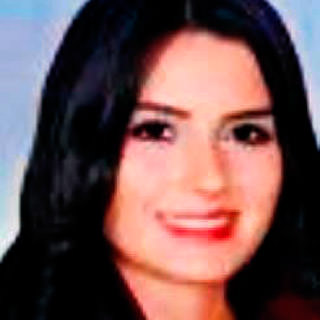 If she wins, there's a TV show in it for her.
In Istanbul, Ali Y., taken into custody for the murder of Aydın D.,
will be defended by his newly-minted daughter-lawyer Dilara Y.
Aydın D.(47), who worked in the excavation business, was last seen
in the company of Ali Y.(44), the older brother of his common-law
wife, and Ali Y.'s driver Ramazan Ö. (48).
On the night of Friday, 15 January, the three went together to a
construction company in Maltepe. After looking at security camera
video, police took Ali Y. and Ramazan Ö. into custody. Ramazan
Ö. admitted that there had been a problem with Aydın D. over a
past debt and he showed police where the body would be found.
As the investigation continued, Dilara Y. asserted that she is a
lawyer and that she wanted to defend her father. It has been learned
that Dilara obtained a license to practice law on 28 December 2015.
Both suspects are currently in jail.
Maltepe district of Istanbul