türkçe
links to original Turkish article
(HaberTürk Newspaper, 10 May 2016)
Dig We Must.
Researchers at Boston University in the USA have encountered
a DNA sample in a 5,000-year-old human temple bone found at
the excavation site of Yeşilova Höyüğü (Yeşilova Mound) in Izmir.
It is expected that the results of the DNA examination will yield
important information about the history of Anatolia.
wikipedia info
Excavation chief Prof. Dr. Zafer Derin stated that the dig at Yeşilova
Höyüğü has shown that Izmir's history stretches back 8,500 years.
He noted that the excavation has provided interesting details about the
lives of the first Izmirites and Aegean peoples, to include the tools
they used and their relationship with their environment.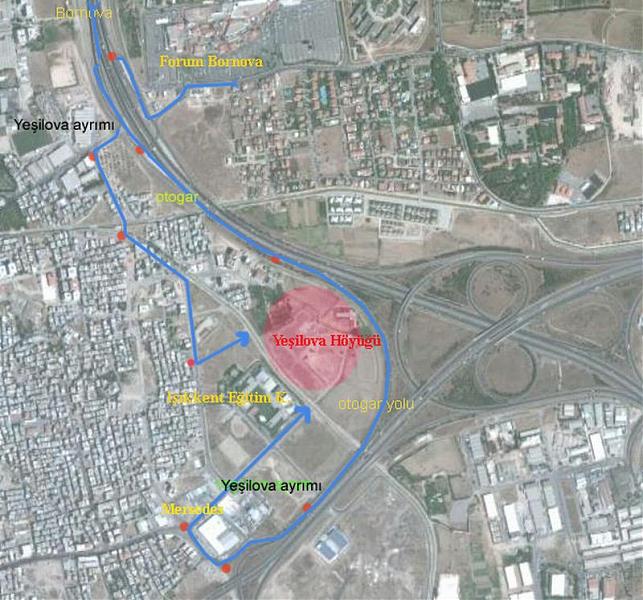 Yeşilova Höyüğü is within the city of Izmir.
Dr. Derin added that "the sample we sent last year from a 5,000-
year-old human temple bone is undergoing DNA testing. The
cell DNA method being used is only done in 4 places in the world.
The basic aim was to determine the DNA and this has been done in
America, according to the information we have received. From this
we will learn the hair and eye color of the person who lived 5,000
years ago, as well as the person's height and physical condition.
Also, what social group he or she came from - whether the person
was European or Anatolian."
Izmir province