türkçe
links to related Turkish article
(Sözcü Newspaper, 11 May 2016)
Picking up steam, 100 years later.
In addition to the damage done to Istanbul's northern forests by
the 3rd airport and 3rd Bosphorus bridge projects, there is now
a new threat. Plans to restore the Haliç (Golden Horn) - Black Sea
rail line that was built during the First World War to transport
coal from Ağaçlı and Çiftalan villages on the Black Sea coast so
that Istanbul would not be without electricity, have reached the
final stage.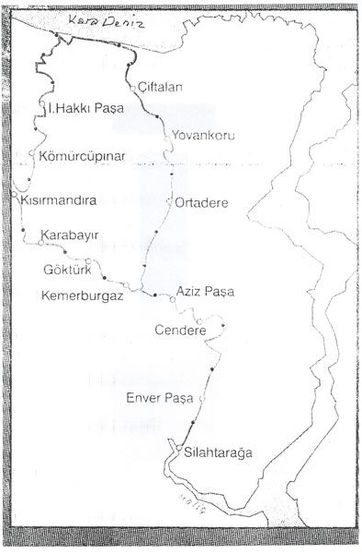 Re-born rail line will from the Silahtarağa power plant (now
an art gallery) on the Golden Horn to the Black Sea coast.
It has been decided that he rail project, jointly supervised by the
Environment Ministry and the Istanbul Municipality, does not
require an environmental impact report, although the project
statement admits that there will be unfavorable effects on green
areas where the rail stations will be built. According to the project
statement, the displaced trees will be replanted elsewhere.
The rail line runs through places where Istanbul's historic and
cultural can be found, including the Sadabat Historical Area,
the historic Kırk Fountain and the Hamidiye aqueduct. The train
will pass under the Eğri, Uzun and Ayvad aqueducts.