türkçe
links to original Turkish article
(Sözcü Newspaper, 17 May 2016)
Not clear if they were married when the photo was taken.
Ömer Uğur Gençcan, the chief of the court that makes final
decisions on divorce cases, has revealed related new opinions
and judgements. Gençcan stated that having many friends on
social media cannot be considered "disloyalty" or "behavior that
shakes confidence."
However, Gençcan stressed that spending inordinate amounts of
time on-line may constitute grounds for divorce because it makes
"a shared life unbearable." He also announced that shooting
pepper spray at one's spouse (!) is considered grounds for divorce.
----------------------------------------------------------------------------
türkçe
links to original Turkish article
(HaberTürk Newspaper, 17 Maty 2016)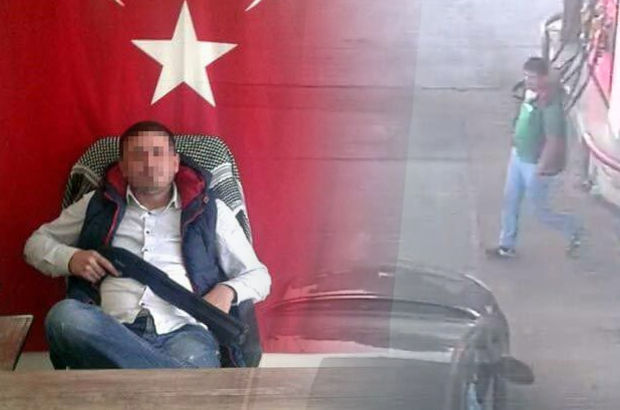 You're sharing too much, Maşallah!
In İzmir's Bayındır district, seasonal worker Şahin Özbay was
killed by Maşallah O. over a debt. The Gendarmerie set about
capturing Maşallah but were wary of him, knowing he was
well armed, thanks to his Facebook posting.
The body of Özbay, the father of 5 children, was found in an
empty lot on 10 May. Security footage from a nearby gas
station led the Gendarmerie to suspect Maşallah. The Gendarmerie
also learned that Özbay's relatives in Urfa had raised 100,000 TL
as a reward for Maşallah's capture.
The reward news prompted the Gendarmerie to try to get Maşallah
before Özbay's family did. The Gendarmerie's plan had them
standing in plain clothes next to a 'disabled' vehicle on the Kiraz
road. They flagged down Maşallah as he passed by and asked him
for help. Good Samaritan Maşallah stopped but noted that
"I don't know anything about motors but I'll call you a tow truck."
Maşallah was taken into custody and the rifle thought to have
been used in Ozbay's killing (as seen on Facebook!) was in his
car.
Bayındır district is in eastern Izmir province.