türkçe
links to original Turkish article
(Sözcü Newspaper, 19 October 2016)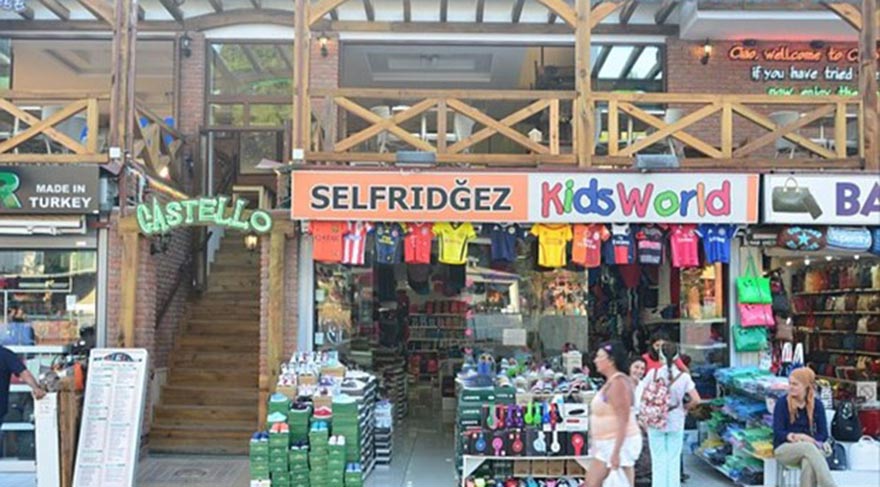 London calling.
The names of the stores and shops in Hisarönü town in Fethiye
district of Muğla province have become a topic for the British
press. In the Daily Mail report, the similarity of the shop names
to famous stores in England was addressed tongue-in-cheek.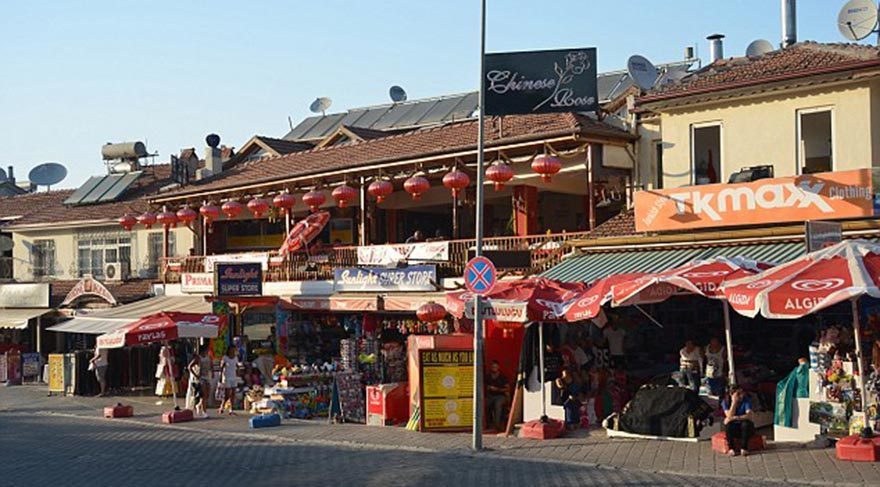 Gotta love 'TKMAXX'
The report's headline was "The Wierdest Street in the World",
with examples given as follows: 'Nexst' instead of 'Next', 'Marc
Spenger' instead of 'Marks & Spencer", supermaket chain
'Asda' was written as 'Azda' and 'Selfridğez' instead of 'Selfridges'.
In addition knock-off jerseys for English football teams are
available on the cheap.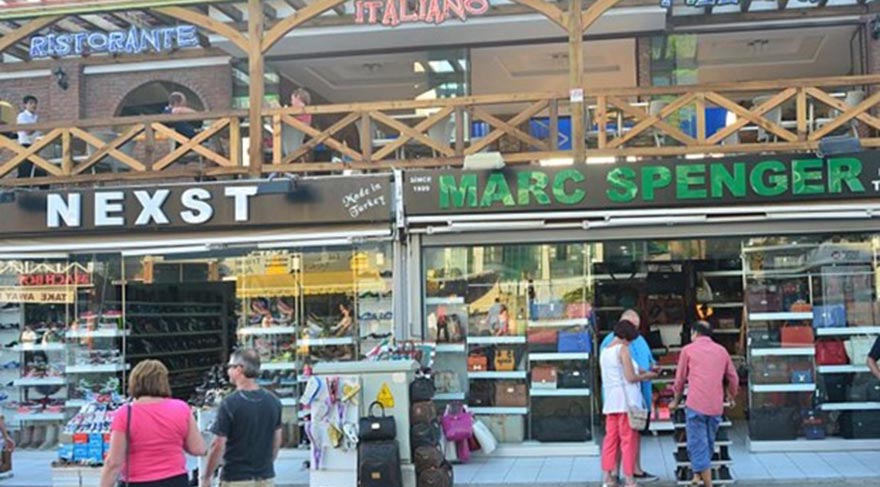 For the best in knock-off goods, the high-toned fake shops.
The Daily Mail noted that Hisarönü resembles Milton Keynes
or Ipswich towns because of all the British tourists and ex-pats
there. The Brits feel right at home because of the close-enough
store names and can even get fish and chips in a cafe.
----------------------------------------------------------------------------
türkçe
links to original Turkish article
(20 October 2016)
Think of it as a two-for-the-price-of-one barg
ain.
Hasan Bolat (32), who lives in Amasya, got a white car last
year from an acquaintance for a trade and some money. But
later, when Bolat brought the car to a body shop, he was in
for a shock. It turned out that the front of the car was a 1996
model and the back was from a red 2000 model.
Bolat next took the car to the Amasya Small Industry City
where they told him that "the car is a 2+1, meaning that it's
two cars put together. The front was white and the back red."
Would you buy a used car from this man?
Nevertheless, Bolat won't sell the car. He explained that
"I got burned but I don't want any other Hasan's to get burned.
I have to tell all of Turkey about this story of this car. Body
shop owner Samet Yılmaz had this warning for buyers of
second-hand cars: "make sure you have it examined carefully.
It doesn't matter if it's a new or old model. If a car has a lot
of damage they add a new portion and sell it to the unwary."
Amasya province