türkçe
links to original Turkish article
(Hürriyet Newspaper, 30 September 2016)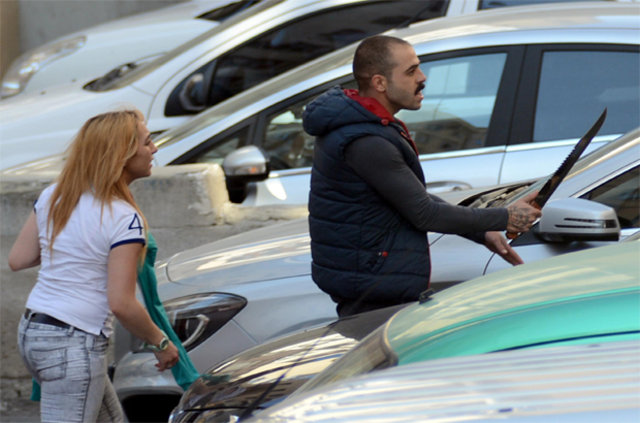 "Just try to give me a ticket !"
bumper cars
VIDEO:
got his
license at Migros yesterday
.
In Kayseri, an individual named İbrahim O. smashed his car
bearing plate number 38 EY 975, into parked cars along a
street, damaging 18 of them. The incident occurred on Tekin
Street in Kocasinan district's Gevher neighborhood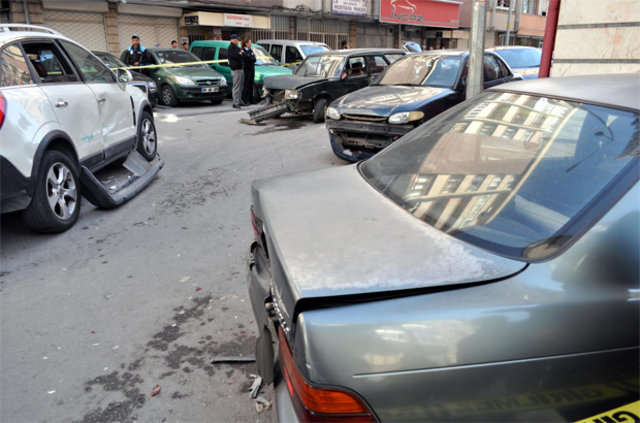 After 'bumper cars', no bumpers left.
As enraged citizens tried to apprehend İbrahim O. he emerged
from his car with a machete, along with his girlfriend, and fled.
İbrahim O., who was said to be out of prison on leave, is still at
large.
Kayseri province