türkçe
links to original Turkish article
(HaberTürk Newspaper, 13 October 2016)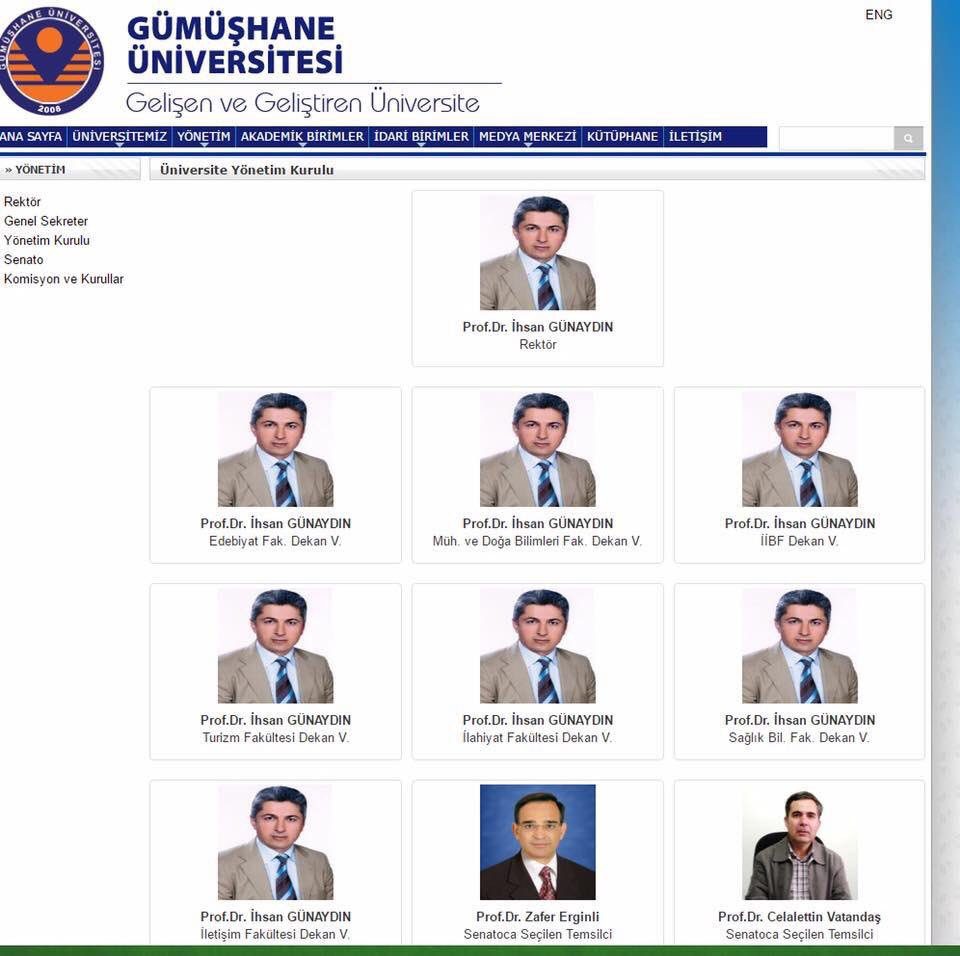 Luckily, Dr. Günaydin was a utility infielder in a previous life...
In the aftermath of the 15 July coup attempt, 1,577 deans were
retired at the request of YÖK (senior Turkish education authority)
resulting in interesting situations in university administrations.
Some of the YÖK-mandated retirements have not been refilled.
At Gümüşhane University, which was established in 2008,
President Prof. Dr. İhsan Günaydın assumed all the dean positions
himself in seven faculties after the other deans were forced to
retire. The consequence of this is that 8 of the university's
11-member governing board members have the same name (!).
...and his idol was the late, great Dean 'The Dream' Memenger
of basketball fame.
Günaydın explained to HaberTürk that "YÖK gave responsibility
for the deans' offices to me until new ones are appointed and I
agreed so there's nothing strange going on. This situation is not
unique to our university, it's common at other newly established
universities."
The university issued the following statement: "In light of the
extraordinary conditions facing Turkey these days, President
Prof. Dr. İhsan Günaydın's name appears in a number of faculty
dean positions in order to continue operations. The situation has
been misconstrued with bad intent on social media and it has
become a news topic of local and national media organs. We
appeal to the public to recognize this injustice targeted at an
institution which provides an education to more than 19,000
students with limited means."
Gümüşhane province