turkce
links to original Turkish article
(Sabah Newspaper, 21 April 2014)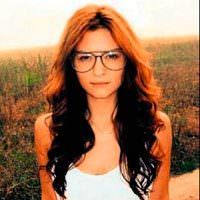 Sofia over the moon about Turkey.
An argument over seating on a Bodrum-Istanbul flight
led to Russian Sofia Baradach (32) lowering her sweatpants
and exposing her posterior to Aysel B. and Birsen T. at
Ataturk Airport in Istanbul. Baradach is being tried for
the crime of "insult and shameless behavior", which calls
for a jail sentence of up to 3 years.
However, there have been 11 hearings on the case in 4
years and since neither the suspect nor the complainants
can be contacted the case cannot be closed.
====================================
turkce
links to original Turkish article
(Sabah Newspaper, 21 April 2014)
How to screw up a hospital.
In Istanbul, a case has been opened against private hospital
owner M.U.A. and G.Y., an official of a firm that procures
screws for this hospital, for the crime of "attempted fraud
to harm public institutions and counterfeiting an official
document", which calls for a sentence of from 2.5 to 10 years.
Allegedly, the suspects filed a claim with the national insurance
organization requesting 733 TL more than warranted, by showing
that six rather than four screws were implanted in the spine of
patient B.B.