turkce
links to original Turkish article
(Sabah Newspaper, 11 April 2014)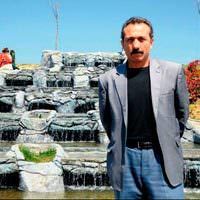 Failed candidate comes back from the grave
.
Celal Karlankus was a candidate in the election for village
chief in Arkli, Trabzon, but he only received 14 votes. In reaction,
Karlankus had the municipality announce his death and he
disappeared.
Karlankus's family and friends fretted for hours but he
eventually returned to the neighborhood, explaining that
"I had to teach a lesson to those who buried me at the
ballot box."
Karlankus, who lives in Arakli district and has four children,
gave a Black Sea-style lesson to those who said "we'll vote
for you." Upon hearing the death notice, Karlankus's family,
relatives, friends and neighbors were shaken up. About two
hours later Karlankus came back to the neighborhood and
said with tongue in cheek "I've come back from the grave.
There's an election there, too, and I came back here because
I forgot my voting card. I'll get it and go back."
Karlankus noted that "what I did was not very nice but I
taught a lesson to those who promised me their vote and
those who didn't vote at all. I lost my faith in mankind."
Karlankus's friends claimed that they thought Karlankus's
candidacy was a joke and that's why they didn't vote for
him.
Arakli district is east of Trabzon city.