turkce
links to original Turkish article
(Sabah Newspaper, 11 January 2015)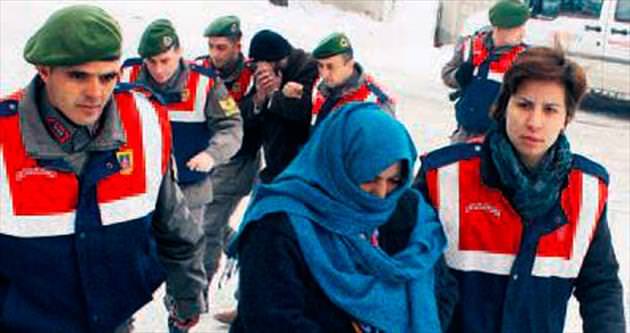 Granddaughter Fatma nabbed for killing Grandma Fatma.
The incident occurred in Cumra district of Konya province 14 years
ago. Fatma Topcu (73) was found beaten and strangled with a scarf
in the home where she lived alone. Empty bottles of alcohol and
many cigarette butts were found during the work-up of the crime
scene and DNA samples were taken.
But as the years passed the crime was still not solved. A year ago a
special team was set up and 250 people who lived in the neighborhood
at the time of the murder were questioned and DNA samples taken
from some of them.
It was determined that Fatma Topcu had raised her grandchildren
Ismail K. (now 35) and Fatma C. (now 36), after their father died
when they were 3 and 4 years old, and their mother abandoned them.
The siblings gave conflicting statements and were interrogated once
more.
It was also learned that Salih K., currently in jail for a different crime,
had come to the elderly woman's house frequently and was best
friends with her two grandchildren. Blood from the siblings and Salih
K. were subjected to DNA tests and they matched DNA samples
taken from cigarette butts found at the crime scene on the night of
the murder.
The two siblings were chared with "assisting a murder" and
released with a judicial control decision. Salih K., whose statement
was taken in prison, was kept there and charged with murder.
Cumra district is just SE of Konya capital city.