turkce
links to original Turkish article
(Sabah Newspaper, 19 January 2015)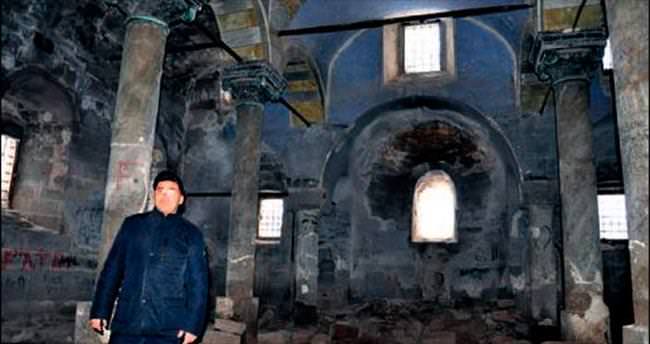 Altar boys not included.
An historic Greek church in Melikgazi, Kayseri, has been put up
for sale, along with the lands on which it sits, by the owner, Omer
Sicimoglu. He put an ad on the website 'sahibinden.com' in order
to generate interest in the sale of the church.
Sicimoglu said that "the Kayseri municipality wanted to buy it but
then they lost interest. So we decided to put it up for sale. There's a
2,000 square meter plot of land and it is listed as a church in
development plans (of the municipality). We're asking 400-450K
euros but we'll consider other proposals.
Melikgazi is 75 kilometers east of Kayseri city.
============================================
turkce
links to original Turkish article
(Sabah Newspaper, 19 January 2015)
"I'll throw in the tree for free."
In Bodrum, Mugla province, 5 siblings put Bargilya Antique
City, which their father left to them, up for sale. The Ucpinar
siblings are asking 22 million TL ($10M) for the 330,000
square meter plot of land that fronts on Kus Cennet Lake.
However, because the land is on a First Degree SIT (protected)
site and cannot be built on, there have been no offers. According
to Huseyin Ucpinar (86), "my father bought the land from the
Treasury in 1927. But we're not allowed to do anything with it.
The state offered a swap of three 150 donum (about 40 acres)
plots but that deal fell through. We're stuck with the land and
can't do anything with it."
In the sale announcement on a real estate website, it was stated
that there are many archeological remnants in the antique city,
which dates back to the fifth century B.C., but no excavations
have yet been conducted.
Bodrum is in Mugla's far west.