turkce
links to original Turkish article
(Sabah Newspaper, 3 January 2015)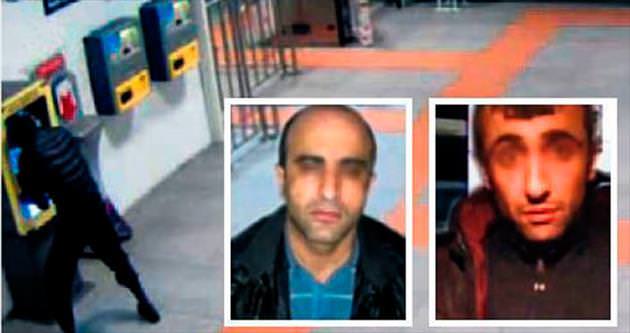 Bad Spiderman exposed - that's him on the right.
In Istanbul, thieves robbed the automatic ticket machines at
metro stations. The thieves, one of whom wore a Spiderman
outfit (!), took 40,000 TL ($20,000) and were first caught on
camera. Using a jack to lift up the metro station roll-down
shutter, the four robbers slid under it to get into the stations
and used a special apparatus to quickly open the ticket machines.
Police in Kadikoy, Istanbul, checked the finger prints left on the
ticket machines and with the help of the video images identified
two of the culprits. They took Hayrettin Aydin, who has a record
that includes involvement in 35 separate muggings and robberies,
and former Georgian policeman Resul Babayev, who wore the
Spiderman costume, into custody.
A search in the suspects home turned up a crowbar, jack, wrench,
narcotics, a bag, counterfeit money and a fake police badge. The
two suspects were jailed and the other two remain at large.
Good above ground, bad in metro stations.