turkce
links to original Turkish article
(Sabah Newspaper, 24 January 2015)
Necmi Gencalp
A surprise connected with the film 'Foxcatcher, one of the five
candidates for best picture at the 87th Academy Awards which
will be presented on 22 February! The film centers on the story
of Olympic wrestling champion Mark Schultz (Channing
Tatum) and his brother Dave Schultz (Mark Ruffalo). There is
also mention in the film of Shultz's defeat by Turkish wrestler
Necmi Gencalp.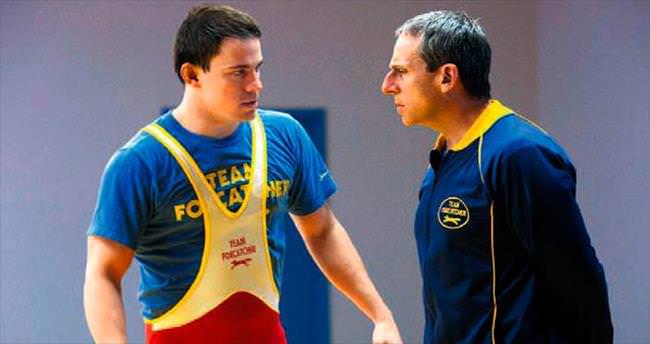 Scene from 'Foxcatcher'
At the 1988 Olympics in Seoul, Gencalp defeated Schultz
by a score of 14-0. At the time, Shultz was America's most
trusted wrestler and considered a sure bet to win a gold
medal. The event is one of the key points of the film,
although Schultz's loss to the Turk is not depicted in the
movie. After this devastating loss, Schultz left wrestling
as a competitor and continued as a coach.
Our national wrestler went to the Olympic final after
beating the American but was defeated by his Korean
rival in the final, settling for the silver medal.