türkçe
links to original Turkish article
(Hürriyet Newspaper, 20 September 2015)
"Hey you with the ram on your shoulders!"
Prior to the start of Kurban Bayramı (Feast of Sacrifice), a
citizen with a sacrificial ram tried to enter the Yenibosna
metrobus station. Despite warnings from the security staff
there, the citizen passed through the entrance with the ram
on his shoulders.
"
What?"
Amid the astonished stares of those waiting at the stop, the
citizen boarded the Zincirlikuyu-bound metrobus with the ram.
Some riders petted the ram, while others reacted negatively,
prompting the citizen to note that "this is the way it used to be.
What makes you think it's strange?"
---------------------------------------------------------------------
türkçe
links to original Turkish article
(HaberTürk Newspaper, 20 September 2015)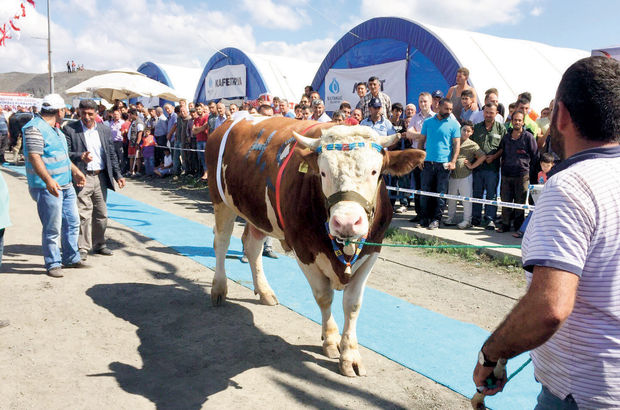 'Polat''s time alive in the limelight will last just another few days.
'Kurbanlık' (sacrificial) animals from all over Turkey took the
podium at the "Biggest and Most Beautiful Competition" held
in Sultangazi, Istanbul.
The winner was 'Polat', weighing in at 200 kilograms, brought
to the competition from Samsun by Ethem Torun. Sultangazi
Mayor Cahit Altunay bought 'Polat' for 21,000 TL (about 7,000
USD). The first place winner received 3 gold pieces, second
place got two and third and fourth place got one gold piece each.