türkçe
links to original Turkish article
(HaberTürk Newspaper, 19 June 2016)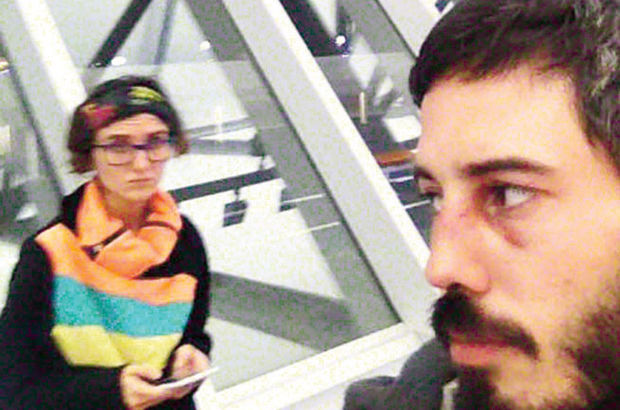 Astalavista Uruguay.
İsmail Sander Dertop (28), a former rugby player from Istanbul,
and his musician girl friend Derya Gülhan (30) settled in Uruguay
last year in the city of Maldonado. However, when Dertop went
to the internet company Antel to open an account he was heard
talking on his phone to his girlfriend in Turkish and onlookers
found this to be 'suspicious'.
The onlookers began to take videos of Dertop while he spoke on
the phone, prompting the store security officer and police to ask
Dertop "are you a terrorist?" Dertop was then beaten to the point
of passing out and his nose was broken. After he was brought to
the police station he was released.
Following the incident, the Turkish couple wanted to return to Istanbul
but the Turkish Embassy in nearby Buenos Aires convinced them
to stay in Maldonado. According to what Gülhan told HaberTürk,
police found nothing but his internet application in his bag after
roughing him up for an hour.
Gülhan related that "two people from the human rights office took
Sander to the hospital. When he came home his nose was broken
and his legs were bruised. He was subjected to racist and demeaning
remarks. People ridiculed him for being a Turk. The police told our
lawyer that 'nothing happened'. But at night someone cut the water
pipe to our home so we went to the airport out of fear. We want to
leave Uruguay."
Where's Maldonado and how does a Turk find himself there?