türkçe
links to original Turkish article
(HaberTürk Newspaper, 7 June 2016)
"Hey, I just do what the customer tells me to, y'know."
The taxi driver who caused the death of Serkan Erkök (23) on the
E-5 highway in Merter, Istanbul, has been captured in a movie-like
operation. The incident occurred at 0430 on the morning of 20 May.
The taxi driver who hit Erkök, a fourth-year student in the Aydın
University Radio and Television Department and a scenarist and
director, left the scene of the accident without hesitation.
In order to find the car that hit Erkök, police reviewd MOBESE
(Istanbul's police surveillance video) and identified the route taken
by the car, which had a broken right headlight. As a result, driver
Tahsin Ay was taken into custody.
In his statement, Ay explained that "I had a customer in my taxi
at the time of the accident. He said to me 'forget about it, it's not
your fault. Keep going.' I agreed with the customer and kept on
going." Ay was taken to the Bakırköy Court House and jailed.
Merter is about where the red dot is, in Istanbul.
----------------------------------------------------------------------
türkçe
links to original Turkish article
(HaberTürk Newspaper, 7 June 2016)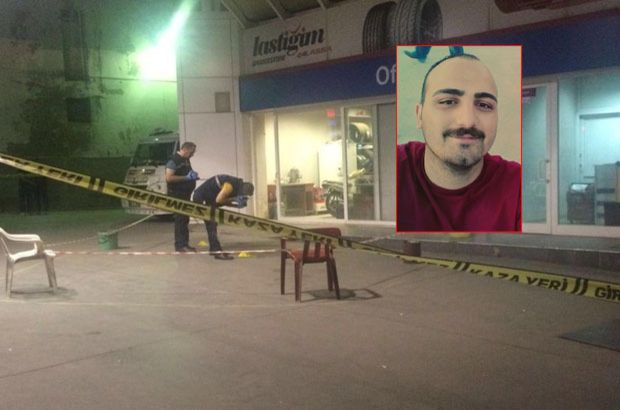 If only he'd been more customer-friendly...
In Köşk district of Aydın province, customer Hüsamettin S.
rode into a gas station on his motorcycle and wanted gas on
credit. Pump jockey Ali Çetinkaya insisted on cash and an
argument ensued. At this point, Ahmet Tan (23) intervened to
try to calm the two adversaries.
Enraged, Hüsamettin S. left the scene spewing curses at Ali
and Ahmet. Shortly thereafter Hüsamettin S. returned on his
motorcycle with a pump-action rifle and began firing left and
right. Ali and Ahmet ran for cover inside the station and a
bullet hit Ahmet, who had taken shelter in the bathroom, killing
him.
Police picked up Hüsamettin S. five hours later as he was trying
to flee by hitchhiking.
Köşk district is in north central Aydın province.