türkçe
links to original Turkish article
(Sözcü Newspaper, 27 July 2017)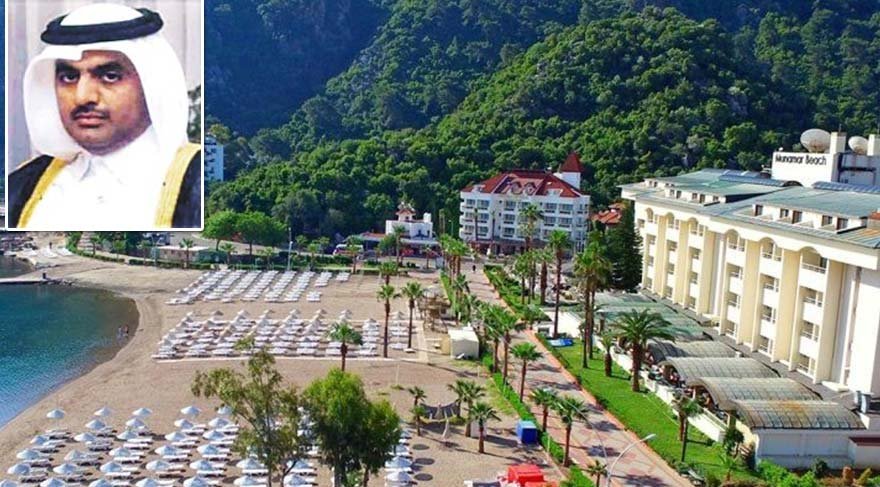 He'll be staying on his yacht tonight, thank you.
In Marmaris district of Muğla province, evictions began at the
5-star Munamar Beach Hotel owned by Emir Shaikh Nasser
Ahmed Ali A.Al Thani of the Qatari royal family. The 400 (!)
Turkish and foreign tourists staying at the hotel were left
adrift.
The hotel was purchased by Emir Thani in 2010 for $15 million.
The Emir then gave the hotel to a manager for 5 years at $1
million per year. When the contract's term ended Emir Thani's
lawyers and the hotel managers could not come to an agreement
so Emir Thani filed suit against the manager to vacate.
On 21 July a court ruled in favor of Emir Thani and the hotel
residents were told to leave by the Emir's lawyer, accompanied
by police. The evicted tourists gathered their belongings and
waited in the hotel lobby as tourist agencies tried to resettle
the 400 stranded tourists in other hotels.