turkce
links to original Turkish article
(Sabah Newspaper, 26 September 2014)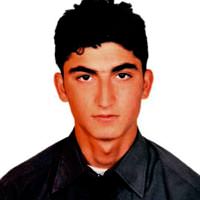 Electrician 'Light' better have long-term batteries.
Bayram Isik (27) (whose surname means 'light' in Turkish)
works as an electrician (!) in Edremit district of Balikesir
province. After he split with his fiance he felt downhearted
so on the evening of 30 April he took his 3 meter rubber boat
out to sea to fish. At the same time, Greek police, who had
just gathered 27 refugees from the sea off the coast of Midilli
(Lesvos) island, spotted Isik 2 miles from the Gure (a Turkish
town located 12 kilometers west of Edremit) shore and took
him into custody.
Isik was taken by the Greek police to Midilli and arrested
for human trafficking. Isik's father, retired policeman Mustafa
Isik, tried mightily to free his son but without success. Last
week Isik was brought before a Greek court and sentenced
to 135 years in jail. Father Mustafa Isik, who for years served
in various Turkish consulates, lamented that "the refugees
stated that 'he (Bayram) didn't bring us.' but those who made
this statement weren't allowed in court. In any event, that
boat couldn't hold 27 people, it would sink right away.
Nevertheless, in a single court hearing the judge gave a 135-
year sentence. They gave an order for execution without
due process in an EU country!"
Gulf of Edremit in the Aegean Sea