türkçe
links to original Turkish article
(HaberTürk Newspaper, 16 September 2017)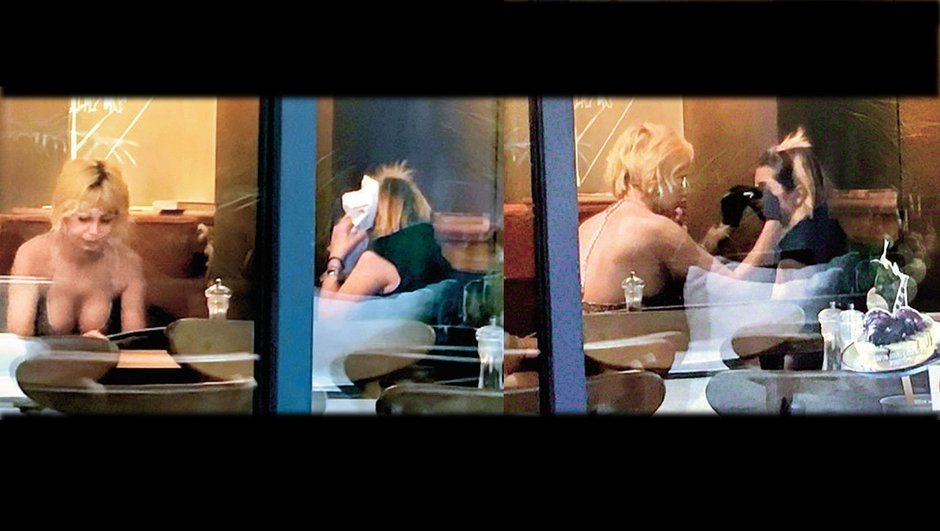 'Dr. Nazan', left (can't miss her!), and botox patient.
On 28 August at a café in Nişantaşı, one of Istanbul's fanciest
neighborhoods, a remarkable incident occurred. Patrons at the café
saw one customer plunging a syringe into the face of another customer.
Before long, everyone realized that a botox treatment was being
performed (!).
A woman who identified herself as 'Doktor Nazan' explained that
"I had to get to an operation but in the meantime this patient wanted
a botox treatment on short notice so I did it in the café." During the
treatment 'Doktor Nazan' used the scissors and other items belonging
to the café.
In the photos taken by a customer, it can be seen that 'Dr. Nazan'
made sure to wear rubber gloves while performing the botox
treatment. Afterwards, the patient put ice on her face while 'Dr.
Nazan' spoke on her phone and sipped a cappuccino.