türkçe
links to original Turkish article
(Sözcü Newspaper, 10 September 2017)
another saved tree
see TNT report for another tree rescue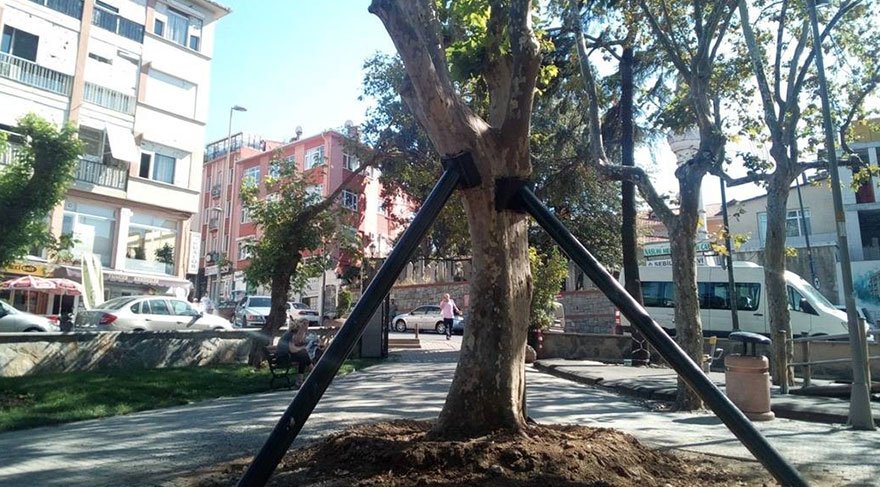 Trunk-aided assistance
The 180 year-old plane tree that toppled over during a storm in
July in Çengelköy, Istanbul, has begun to sprout buds anew. The
tree at the town square by the Çengelköy dock was given intensive
care after the storm.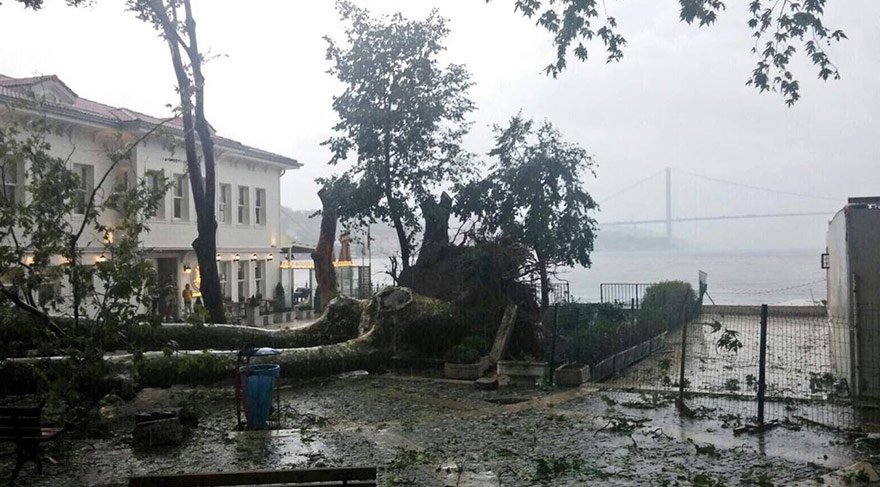 The plane tree that came back from the dead.
The 1.5 month treatment regimen began by lightening the tree's
load by trimming the top and side branches. The roots were
covered with felt in order to keep air out and the roots that had
been damaged by the fall were restored, as the tree was put upright
with the help of a winch and braces.
Now, the tree has begun to show sprouts and it is expected that
by the Spring the tree will be able to stand on its own again.
In the July storm 2,118 trees went down in Istanbul and another
2,500 trees lost branches. 4,236 new trees have been planted to
replace those that were lost or damaged in the storm.