türkçe
links to original Turkish article
(HaberTürk Newspaper, 17 June 2015)
Musa & Sofia: at the top, and bottom, of their class this year.
The private Greek elementary school, Aya Todori, in
Zeytinliköy village on the island of Gökçeada in Çanakkale
province started up again three years ago with four students.
This year the school finished with two students, siblings Musa
and Sofia Avcı.
The school reopened for the 2012-2013 school year,
after a 49-year hiatus, In the coming year the Tepeköy
private Greek middle school will open.
Laki Vingas of the island's Greek community said that
"we've renovated two old buildings in Tekeköy for the
school and construction of the high school is ongoing.
If we can get families that emigrated from the island to
Greece, and particularly to Salonica (Thessaloniki), to
return and settle here again, then our compatriots of
Imroz (Gökçeada) Island origin will return, as well.
Last year Kaan Kaleci went to school in Istanbul because
there was no middle school here. He is coming back now.
In the past three years, seven (Greek) children have been
born on the island."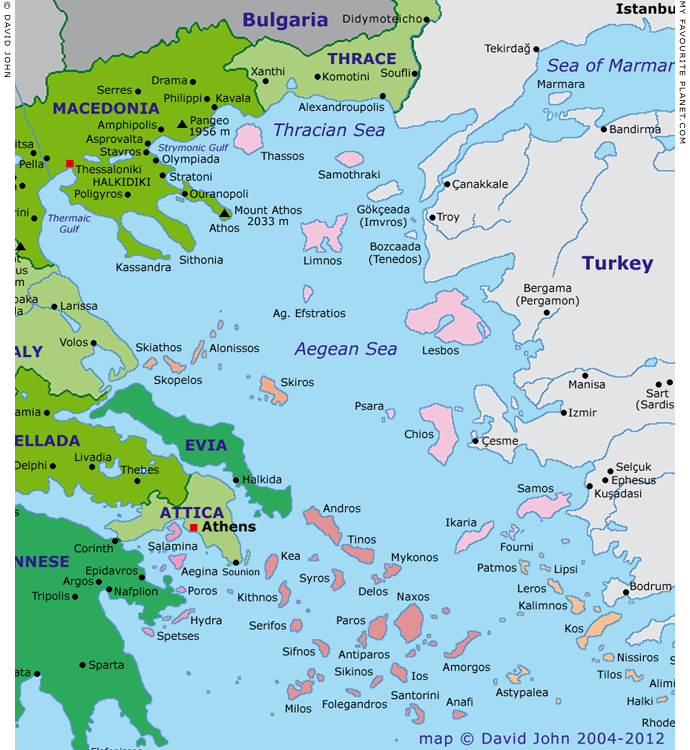 Gökçeada (Imroz) is just west of the Gallipoli peninsula,
in the Aegean Sea near Çanakkale.