türkçe
links to original Turkish article
(Milliyet Newspaper, 14 July 2015)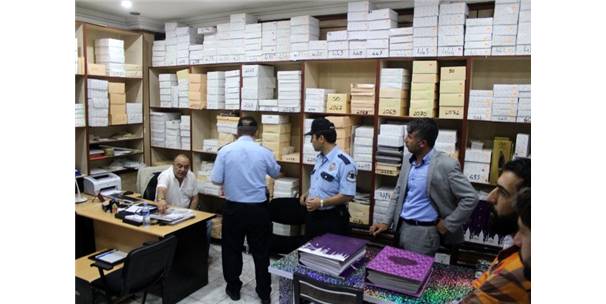 Too-hungry 'imam' bilked shopkeepers.
In Erzurum's Yakutiye district, a person identifying himself
as an imam collected money and business cards from local
shopkeepers, later calling them to fraudulently extract more
money.
The incident occurred on Cumhuriyet Avenue where the suspect,
M.A., identifying himself as an imam, spent a week requesting
contributions from shopkeepers to clean mosques prior to the
Ramazan holiday. Later, using the numbers on the business
cards he collected, M.A. called shopkeepers posing as a judge,
prosecutor, military officer or a GSM operator to extract more
money.
However, one of the shopkeepers noticed the 'imam' eating
in a local cafe during daylight hours, although a real imam
would be fasting during Ramazan. The head of the stationary
store shopkeepers, Hikmet Karaca, became suspicious and
later spotted the 'imam' trying to hoodwink shopkeeps yet again.
Some shopkeepers began beating 'imam' M.A. before he was
whisked away by police. Karaca summarized the incident as
follows: "He said he was an imam and he wanted money from
shopkeepers to get the mosques cleaned. Later he used the
numbers on the business cards to call the shopkeepers and,
posing as a judge or prosecutor, he told them they were being
sought by terrorist organizations to extract more money from
them. I myself gave him 150 TL to get the mosques cleaned
and then I saw him eating in a cafe during the day. What kind
of imam breaks his fast during Ramazan? So I became suspicious."
Erzurum province