türkçe
links to original Turkish article
(HaberTürk Newspaper, 25 July 2015)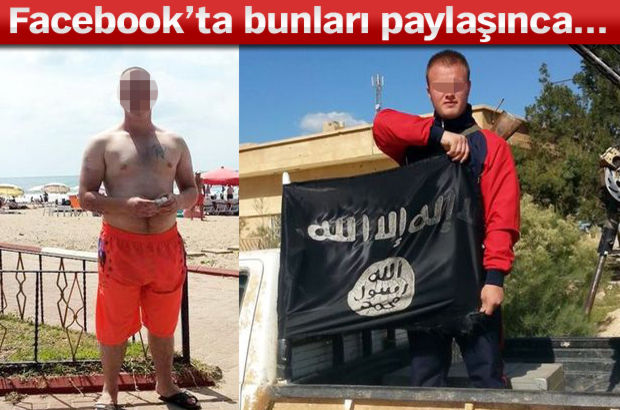 All beheadings and no play would make H.P. a dull boy.
H.P. (32), who came to Amasra district of Bartın province
on the Black Sea coast for a vacation, was taken into custody
based on the claim that he is a member of ISIS. However,
because he had no previous arrest record, H.E. was released
after giving a statement.
H.P. opened a Facebook account called 'Paşalı sarı ne yapcan
IŞDE' (his nickname is Paşalı Sarı/Blond General and the rest
roughly translates to 'Let's Go ISIS!'). H.P. posted pictures of
himself at an ISIS training camp in Syria in 2014 and police
took him into custody when he came to Amasra for a holiday
based on the Facebook postings.
First, H.P. struck a tent at the Inkum vacation camp before
going to Amasra where he was taken into custody yesterday.
H.P., who was with his father and brother, denied being an
ISIS member. Since he had no previous police record he was
released.
H.P. has since closed his Facebook account and left Bartın.