türkçe
links to original Turkish article
(Hürriyet Newspaper, 18 August 2015)
Femme fatale Kezban hanım in her stylish GAP NYC t-shirt.
Hasan Ö. (61), who lives in Mustafakemalpaşa district of
Bursa province, was having sex with his distant relation
Kezban A. (40) in a truck (!) when Kenan and İbrahim
Ö, claiming to be relatives of Kezban hanım, opened the
door of the truck and took naked photographs of Hasan and
Kezban 'in flagrente delicto' (caught in the act).
The brothers threatened Hasan with the pictures and got
110,000 TL (about 40,000 USD) from him. When they
wanted another 100,000, though, Hasan contacted the police.
The two brothers were taken into custody, claimed that
Kezban had hired them and said that she had come up with the
blackmail plan in the first place.
As for Kezban hanım, she asserted that she was the victim
and that the naked photographs were taken without her consent.
--------------------------------------------------------------------------
türkçe
links to original Turkish article
(HaberTürk Newspaper, 18 August 2015)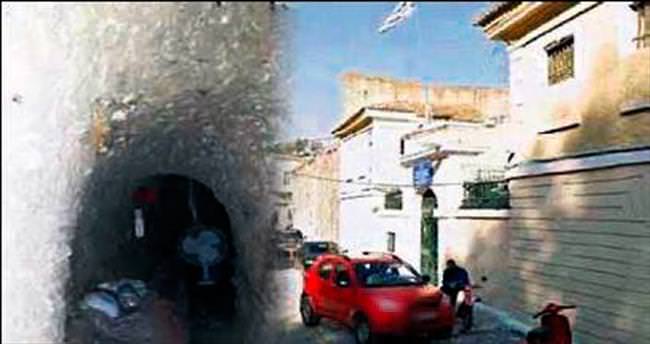 More digging, less chatter might have brought daylight.
A dog out for a morning walk with its owner on the Greek island
of Corfu stopped suddenly at a spot near the Corfu prison and
began to listen intently. Despite the owner's insistence, the dog
refused to leave and the owner, realizing that the dog was hearing
sounds from under the street, called the police.
At that point, police discovered that inmates from the Corfu prison's
B-wing had dug a tunnel. Seven inmate had been trying to dig the
tunnel so that a total of 21 convicts could escape. The inmates
confessed to the tunnel-building and will receive additional time
in jail.
Corfu island, where the red dot is.