türkçe
links to original Turkish article
(HaberTürk Newspaper, 1 August 2015)
'Cecil' after rescue, no doubt thinking of his African
namesake....
A cat (let's call him 'Cecil') stranded on Çelebi Island
off Bodrum district of Muğla province has been rescued
by an AKUT (search & rescue) team. Yonca Evcimik,
a singer and the head of HAKUT (animal search & rescue
association) alerted AKUT to Cecil's predicament and the
team set out for the island, half a mile from the coast at
Ortakent village.
May he rest in peace.
Four AKUT team members searched the island before
nightfall without success. They returned the next day,though,
and found Cecil in a trap they had set up. It is thought that
Cecil had been stranded on the island for some time. He
was brought to the Bodrum Animal Shelter, examined and
released to the wilds of Bodrum.
Çelebi Island lies to the west of Bodrum city.
---------------------------------------------------------------------
türkçe
links to original Turkish article
(HaberTürk Newspaper, 1 August 2015)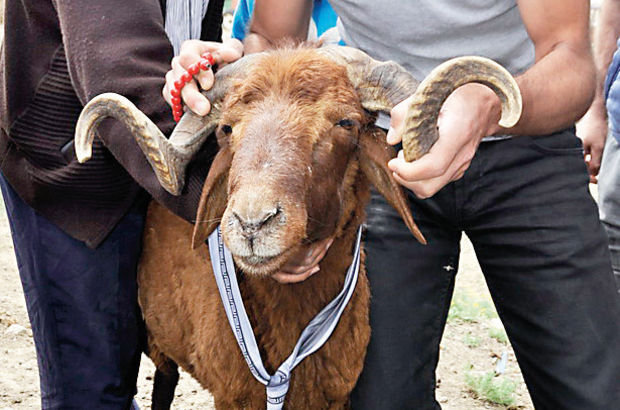 'Trump' triumphs! Harbinger of things to come in the USA?...
Hacı Çelik, the village chief of Eşmeçayır village, located 110
kilometers from the provincial capital Kars and with a population of
2,000, in protest over the 60-year water shortage in Eşmeçayır,
has turned over his tie, village seal and authorities to a ram (let's
call him 'Trump') in the village.
Explaining the change of village leadership, Çelik said that "I get
900 TL per month as a salary, but because of the water shortage I
suffer 2,000 TL in damages. Until water comes, let 'Trump' run the
village.
Eşmeçayır village is in Sarıkamış district of Kars province.