türkçe
links to original Turkish article
(Hürriyet Newspaper, 26 August 2015)
video
see all the action right here!
Getting his Irish up in Aksaray.
In Aksaray, Istanbul, an Irish tourist got into an argument
with a store owner when he accidentally knocked over some
water bottles. The argument escalated and the store owner
attacked the tourist with a bat, getting support from the
neighboring store owners.
However, the Aksaray shopkeepers didn't realize who they
were up against - a professional boxer. And even as 10 or
more of the shopkeepers attacked the Irish boxer with bats
and clubs, they couldn't escape the Irishman's fists. Ultimately,
the shopkeepers retreated and the tourist went to his hotel.
Aksaray, Istanbul
----------------------------------------------------------------------
türkçe
links to original Turkish article
(HaberTürk Newspaper, 26 August 2015)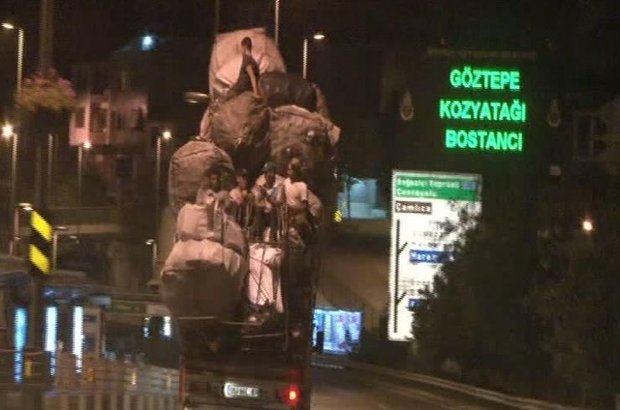 "What?"
The driver of a truck loaded with seven people and
an enormous load of paper was fined 2,000 TL (about
800 USD) by traffic police as he drove on the TEM
highway that transits Istanbul.
Besides the paper and the outside passengers, there were
another 6 people inside the truck for a total of 13 (!). The
driver, Adem Karakaş (27), who was taking the load and
passengers from Kadıköy, was brought to the police station
and fined for the excessive load.
As if traffic isn't bad enough in a 3,000 year-old city!