türkçe
links to original Turkish article
U.Y. still learning the basics of 'keeping a low profile'.
Ragıp Eraslan (35), who drives a bus in Keşan district of
Edirne province, accused his assistant U.Y. (20) of stealing
12,000 TL (about 5,000 USD) from him and spending the
money on wild pool parties in Antalya.
The irresistible lure of Facebook sinks another budding narcissist.
Eraslan explained that on 19 July after work, assistant U.Y.
went home, while Eraslan moved his bus to a parking lot
near the Esenler Bus Depot and slept in the vehicle. When
Eraslan awoke in the morning he disovered that 1,500 had been
taken from his wallet, along with all his credit cards. Subsequently,
a total of 10,625 TL was withdrawn from Eraslan's account.
Eraslan filed a criminal complaint agains U.Y., citing as evidence
photos that U.Y. had posted on the internet of himself carousing
with young girls at a pool party in Antalya.
Keşan is in the south of Edirne province.
--------------------------------------------------------------------------
türkçe
links to original Turkish article
(HaberTürk Newspaper, 24 August 2015)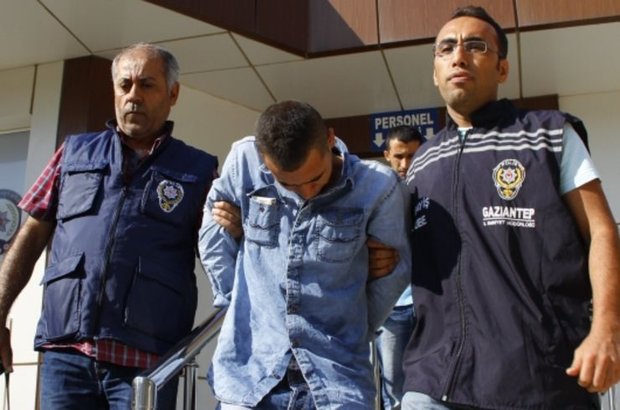 Now it's time to sweat.
In Gaziantep, a suspect arrested for auto theft was found out
because of the sweat he left on a seat during the robbery. Two
months ago, police got a report of a stolen car and picked up
suspect Halil B. (23) near the scene. For lack of evidence, though,
Halil B. was released.
Police looked into the matter and came across a sample of sweat found
on the chair of the car from the day of the incident. The sample was
sent to the local C:S:I. lab and it matched a sample from Halil B.,
who has previous arrests for drugs and theft. He was sent to jail.
Gaziantep province.
------------------------------------------------------------------------------
türkçe
links to original Turkish article.
(Sözcü Newspaper, 23 August 2015)
If he'd been working out he'd have made it all the way across.
In Istanbul, a suspect wanted by police on 13 robbery counts tried
to escape from police who noticed him, by jumping into the Golden
Horn waterway. His efforts to swim to the other side were foiled by
a waterborne police team.
The incident occurred on 20 August on the Golden Horn shore at
Balat. An individual sitting with his girlfriend in the park there
attracted police attention because of his suspicious behavior. The
robbery division police determined that there were 13 counts against
Gökhan K. (32). As they approached him, Gökhan K. realized he had
been made and jumped into the water.
Gökhan K. swam about half way across the Golden Horn and then
climbed on to a boat when he got tired. At this point, a police boat
caught up with him and he jumped into the water again, but to no
avail.