türkçe
links to original Turkish article
(HaberTürk Newspaper, 22 November 2015)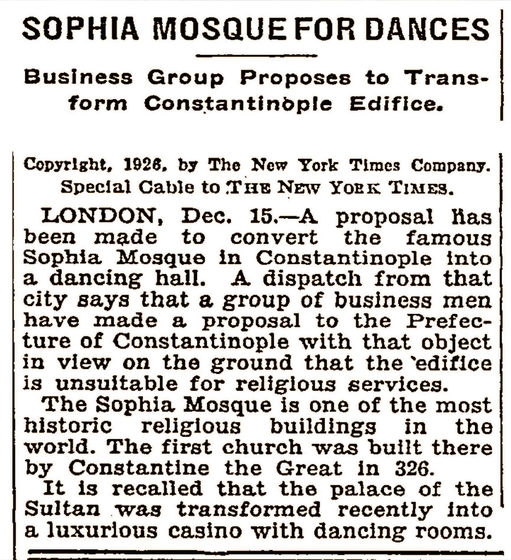 In December 1926 the 'American Jazz Orchestras Union'
proposed that the Aya Sofia mosque in Istanbul be used for
'the world's biggest jazz club', promising to bring the
biggest jazz orchestras and loudest saxophones to the venue.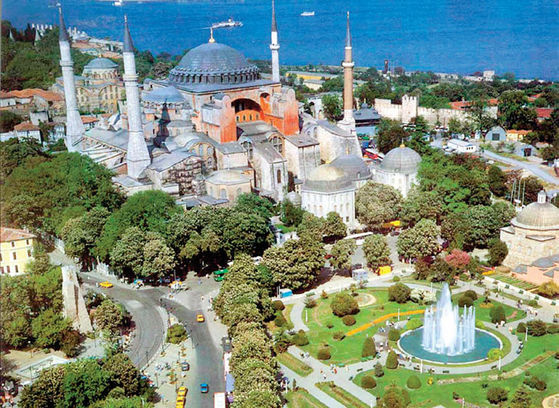 Legend has it that Emperor Justinian had the jazz club in mind in 537.
As previously reported, a portion of the Yıldız Palace in Istanbul
was given over to Italians for use as a gambling casino in
September 1926. The casıno operated for about a year until a
Turkish officer who was denied entry committed suicide.
casino
TNT report about the Yıldız Palace as a Mafia gambling casino.
Unlike the gambling casino, Turkish authorities did not look favorably on
the Aya Sofia jazz club idea and it never happened.
What Louis Armstrong might have done here...