türkçe
links to original Turkish article
(HaberTürk Newspaper, 13 November 2015)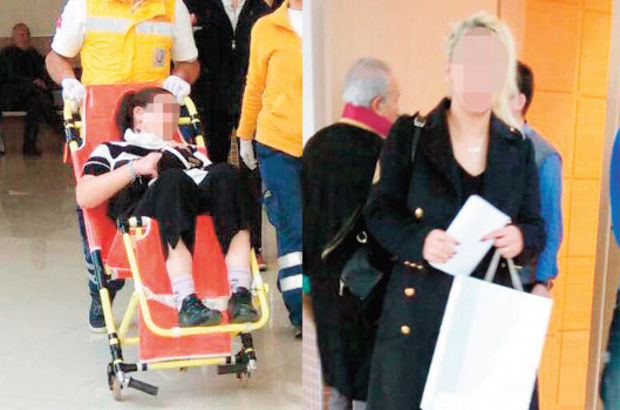 As Sevilay is wheeled out of courtroom, Gönül cooly saunters.
The incident that is the subject of the insult and wounding case
involving Sevilay S. (25) and her aunt Gönül K. (34) occurred
in Kartal, Istanbul, last April. Allegedly, Sevilay S. went to visit
her grandmother İpek K. and encountered her aunt Gönül K., who
said to Sevilay "you whore! What brings you here? This isn't your
house, it's mine."
In response, Sevilay countered by saying "this is my grandmother's
house. What you are is plain to see. You're a street woman. I'll have
you marketed to my psycopathic friends. If a hair on my head is
touched I'll have you killed." The argument then turned into a fight
and the aunt and the niece filed complaints about each other.
Casting for Turkish sequel underway in Kartal courthouse.
The prosecutor has asked for a sentence of from one to five years
for Sevilay for "insulting, threatening and wounding" and from
7 months to 3 years for Gönül for "insulting and wounding." At
the first court hearing yesterday, both women were in attendance
as complainants and suspects.
The judge tried to get the two women to reach an agreement but
without success. Gönül said in her statement that her niece had
said unspeakable things to her and that "her uncles are mafia.
She threatened me with death. My only witness was my mother
but she has since died."
Niece Sevilay said in her statement that she wanted her mother,
who lives in the same house, to testify but as she spoke she
became so excited that she fainted. As health unit personnel
attended to Sevilay, Gönül left the courtroom without looking
back.
Kartal district, Istanbul