türkçe
links to original Turkish article
(Sabah Newspaper, 26 November 2015)
One teacher who learns lessons the hard way.
For Teachers Day on 24 November, the CHP (Republican Peoples
Party), which runs the Gaziemir municipality in Izmir, organized
an event for teachers of the district at a local hotel. In attendance
were Gaziemir District Chief Yaşar Dönmez and District Education
Director Aydın Usman.
Gaziemir Mayor Halil İbrahim Şenol came to the podium to make
some remarks but he couldn't be heard above the noise in the room,
which prompted some of the teachers to upbraid their colleagues:
"you're making too much noise! We want to hear each other. You're
educators so please be a bit more respectful."
The noise-making teachers, though, responded by saying "we're
supposed to learn about talking and respect from you?!" They then
left the hall. The atmosphere became tense and an argument erupted
between the municipal staff and the teachers. Barış Düdü, a local
teacher and teachers union leader, screamed at Mayor Şenol
"terbiyesiz!" (you lout!).
Taking exception to this remark, Şenol's former chief of staff and
current Deputy Mayor Mehmet Tuncer yelled back at Düdü "Hey you!
You can't say 'terbiyesiz' to my mayor! Who do you think you are?!
We paid for the food you're eating tonight!" Tuncer then head-butted
Düdü, breaking his nose and leaving Düdü with blood all over his face.
Head-butter Tuncer wouldn't hurt a butterfly...
Düdü then grabbed the microphone from Mayor Şenol and screamed
"Honored Mayor! Get control of the dogs you brought with you! The
teachers here are being scolded and beaten. And you're not saying
anything about it!"
Düdü filed a complaint against Tuncer and added that "the person who
did this to me is not human. Such a thing cannot be done on Teachers
Day. I won't let this rest!" As for Mayor Şenol, he condemned Tuncer's
attack on Düdü and apologized on behalf of his staff. He promised to
look into the matter.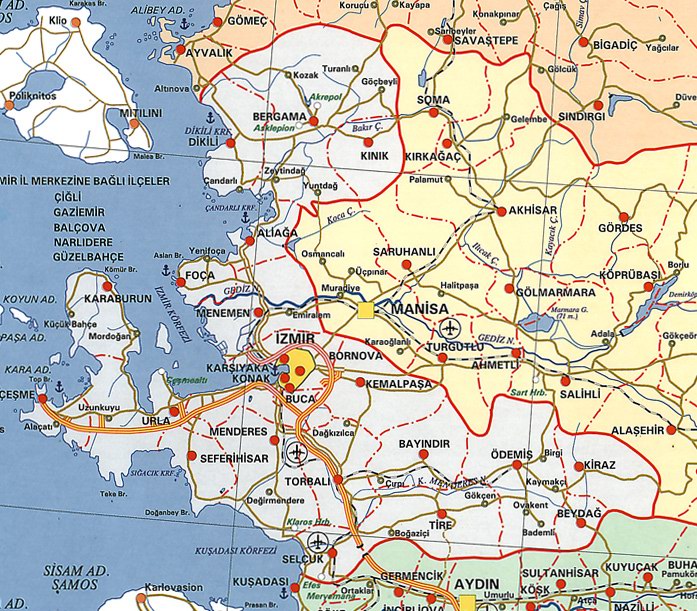 Gaziemir district is in the southern part of the city of Izmir.